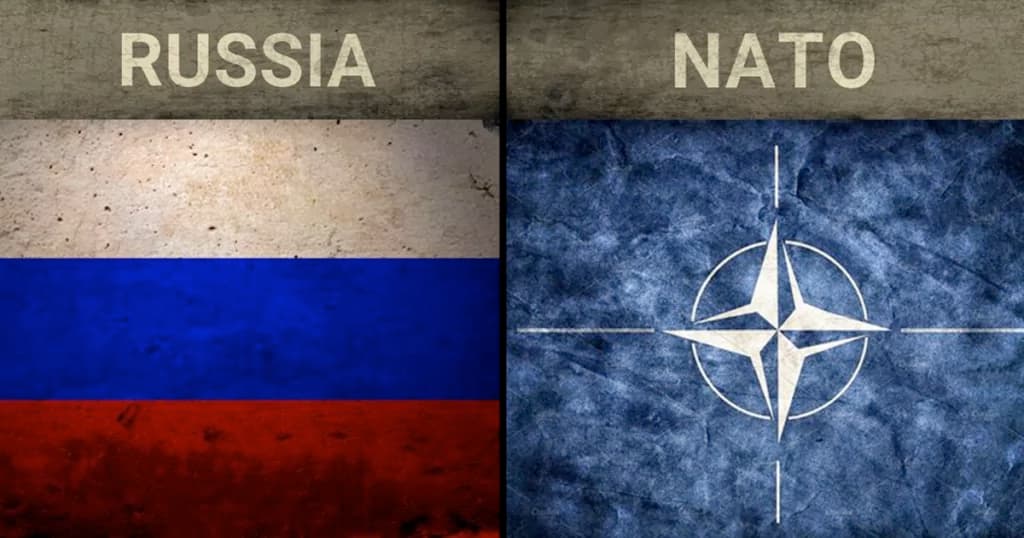 East vs West. WW3 – It's Coming.
Please read and share this article on Gibraltar Messenger. Thank you.
Cabal Forcing Russia into Full-Scale World War with NATO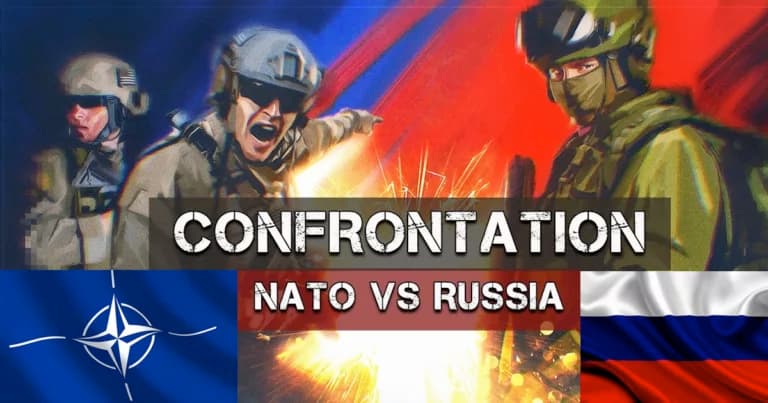 Please read and share this article on Gibraltar Messenger. Thank you.
Video in link above:
Russian president Vladimir Putin, for his part, said that any negotiations would be difficult given that trust for the West in Moscow is currently "almost at zero."

The Russian leader cited a recent interview given by former German chancellor Angela Merkel, in which she appeared to imply that the motivation behind the 2014 Minsk agreement was merely to give Ukraine "time" to build up its military.

"Their point was only to load up Ukraine with weapons and prepare it for hostilities. We see that. Honestly, we may have realized that too late, and maybe should have started all this sooner," Putin said in response to the Merkel interview on Friday.

Though Putin said he did not believe at the time that Ukraine would abide by the terms of the 2014 deal, he added: "I thought other participants in that process were honest. Turns out they too were deceiving us."

"In the end, there will have to be talks. We are ready for them, I have said that many times. But it does make us think, who we're dealing with."

'Major War' Between Russia and West Possible, Warns NATO Chief
Russia, West reaches confrontation, says Kremlin
Dmitry Peskov said that "we will have to live in the environment of this confrontation"
MOSCOW, December 11. /TASS/. The relationship between Russia and the West has reached the confrontation stage, and the sides will have to live in this environment further on, Kremlin Spokesman Dmitry Peskov told Pavel Zarubin's Moscow. Kremlin. Putin program on Rossiya-1 TV channel.
"Well, we are not moving. We have already arrived at a station named 'Confrontation', and we have to be reserved, strong, to have underlying strength, because we will have to live in the environment of this confrontation," he said when asked where the relationship between Russia and the West is moving.
Why NATO Strategic Failure?
We've had some folks on this site question why Russia has not finished off Ukraine, why/how we are involved, and what the potential outcomes may be. The following links are to a lengthy conversation between Col. Douglas McGregor and Dr. Michael Vlahos. This should be required viewing for anyone wishing to understand the realities of the war in Ukraine, the condition and potential of both NATO and the US military, and possibilities for avoidance of disaster.
Dr. Michael Vlahos & Col. Douglas Macgregor: Is the war in Ukraine entering its decisive phase? Pt.1
Michael Vlahos and Douglas Magcregor meet in the library of the Army-Navy Club, Washington, D.C., to reflect on the war in Ukraine: Past, Present, and Future. Part 1
Part 1 -
Dr. Michael Vlahos & Col. Douglas Macgregor: Why NATO strategic failure? A war of deceit, denial Pt. 2
Michael Vlahos and Douglas Magcregor meet in the library of the illustrious Army-Navy Club, Washington, D.C., the Imperial City, to reflect on the war in Ukraine.

Part 2 examines the the strategic choices that have led to NATO strategic failure in Ukraine, conflict with Russia, and lays bare how deliberate deceit and denial have misled the American people.
Part 2 -
Michael Vlahos & Douglas Macgregor What is to be done? Can a corrupted US military be renewed? Pt.3
In Part 3, we explore the many pathways to American military defeat and strategic failure, and how these have worked in concert, as they are now culminating in Ukraine.
Part 3 -

US Set To Send Ukraine Patriot Missiles In Major Escalation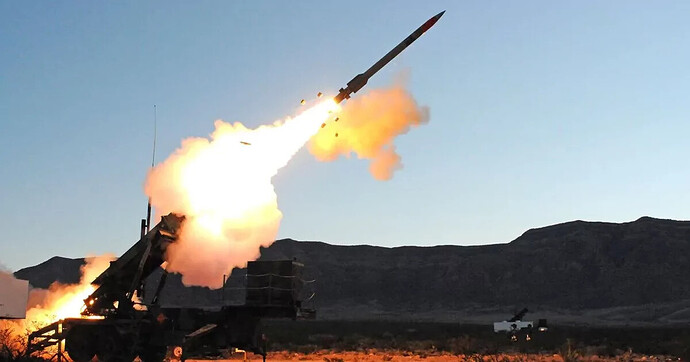 Please read and share this article on Gibraltar Messenger. Thank you.
Russia warned NATO leaders about expansion in 2001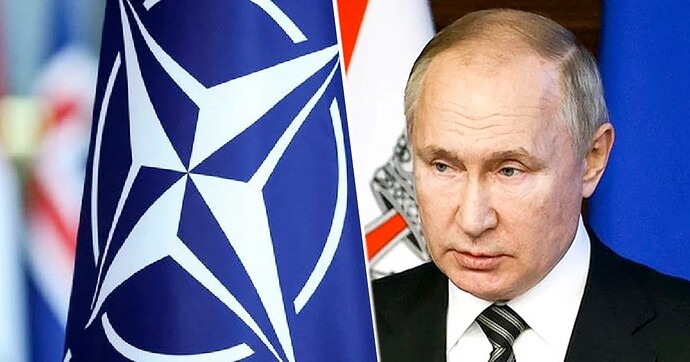 Please read and share this article on Gibraltar Messenger. Thank you.
Douglas Macgregor: NATO Mission Miscalculated In Ukraine Very Badly, Ukraine Defense Is Slaughtered
Hundreds of US military vehicles delivered to Dutch port enroute to Eastern Europe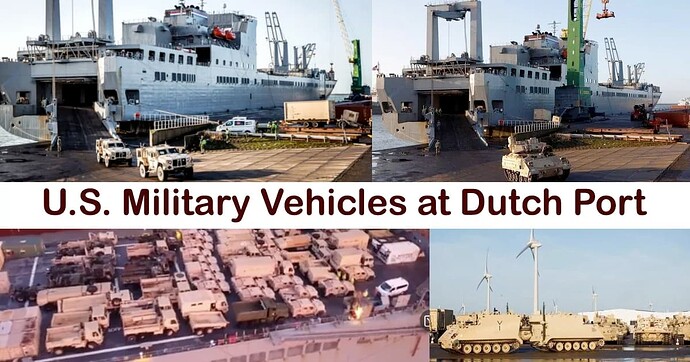 Please read and share this article on Gibraltar Messenger. Thank you.
Russia began to use its Secret Weapon in Ukraine┃US satellites and AWACS aircraft were Disabled
Jan 15, 2023
Russia began to use its Secret Weapon in Ukraine┃US satellites and AWACS aircraft were Disabled

---

Military experts were literally shocked by the results of yesterday's missile attack on Ukraine. Almost all missiles reached their targets. The fact is that for the first time US intelligence "overslept" a missile attack on Ukraine. For the first time in almost a whole year, American satellites and AWACS aircraft did not have time to warn the Ukrainian side about a missile attack. Experts note that the sharp increase in the effectiveness of the Russian ''Kalibr'' and ''Iskander'' missiles was the result of the mysterious blindness of American satellites and AWACS systems. Military experts note that at first glance, the usual regular massive missile attack on the military and infrastructure facilities of Ukraine, inflicted by the Russian army on Saturday, cardinally differed from other strikes.
U.S. ramps up training for Ukrainian military aimed at large-scale offensive operations
The U.S. began training Ukrainian troops in Germany on long-distance attack methods Sunday in a new and escalated training program designed to help Ukraine beat back Russia from occupied territory, according to the Associated Press.
Joint Chiefs of Staff Chairman Gen. Mark Milley said the goal of the program is to get roughly 500 Ukrainian troops back on the battlefield, trained to perform complex maneuvers with combined arms, artillery and ground forces, some time before the spring rains, the AP reported. Waiting at the Grafenwoehr Army base in Germany is an array of weapons systems and equipment bound for Ukraine and members of the U.S. Army Europe Africa's 7th Army Training Command.
"This support is really important for Ukraine to be able to defend itself," Milley said, according to the AP. "And we're hoping to be able to pull this together here in short order."
Prior U.S. support focused on meeting Ukraine's immediate needs on the battlefield and providing to 3,100 troops on operating and maintaining howitzers, High Mobility Artillery Rocket System (HIMARS) and other weapons, according to the AP. Ukrainian troops rotated to nearby NATO countries to receive training from the U.S. and allies on a variety of weapons.
The U.S. announced the upgraded training program in mid-December with an expanded focus on teaching the Ukrainians how to conduct attacks with different kinds of capabilities at once, using specialized Western equipment, according to Reuters.
"Combined arms maneuver training is a logical next step in our ongoing training efforts," Pentagon Press Secretary Brig. Gen Pat Ryder said.
U.S. special operations and Army National Guard forces have trained thousands of Ukrainian troops within the country since Russia's annexation of Crimea in 2014, including on the type of combined arms training the new regime plans to incorporate, according to the AP. However, U.S. military personnel evacuated after Russia's invasion.
Milley plans to visit the troops in Grafenwoehr Monday to inspect the new program, the AP reported.
Training begins as European allies have upgraded the capabilities of weapons destined for Ukraine, according to The New York Times. The United Kingdom approved a delivery of 14 Challenger 2 tanks, the first Western-made main battle tanks to head to Ukraine after the U.S. and France each announced new deliveries of heavy infantry fighting vehicles and light tanks.
Just weeks before the U.K. announcement, Western countries had shied away from offering heavy weaponry to Ukraine for fear of triggering an escalation from Russia, even as Ukraine begged for tanks, the NYT reported.
"We are becoming bolder, less risk reverse — less spooked by Putin's rhetoric that any serious Western involvement could have repercussions," Tobias Ellwood, chair of Britain's Defense Select Committee said, according to the NYT.
Russia over the weekend launched a volley of cruise and ballistic missiles, which are more difficult for Ukrainian air defenses to intercept, the AP reported. Analysts warned that Russia is preparing to fight a major long-lasting conventional war.
"These tanks burn well and will continue to burn," Kremlin spokesman Dmitri Peskov said, according to state-run TASS news agency.
Ukraine's defense minister claims his country is a "de facto" member of NATO
Ukraine's minister of defense claimed in a recent interview that his country is a "de facto" member of the North Atlantic Treaty Organization (NATO).
In an interview with the BBC, Defense Minister Oleksii Reznikov said Ukraine has become an unofficial member of the organization because of the massive arms shipments it has received from NATO members. (Related: Playing with FIRE: US to send Patriot missile defense system to Ukraine.)
"Ukraine as a country, and the Armed Forces of Ukraine, became [a] member of NATO. De facto, not de jure [by law]. Because we have weaponry, and the understanding of how to use it."
Reznikov added that he is certain his country will receive the additional weapons it has been lobbying NATO for months to provide, including tanks and fighter jets, as both Ukraine and Russia are gearing up for new offensives this coming spring as part of a new phase in this protracted conflict.
"This concern about the next level of escalation, for me, is some kind of protocol," he said.
Reznikov's admission essentially confirmed Russian President Vladimir Putin's claims right before the beginning of his country's special military operation that he was trying to prevent NATO from expanding further east.
Other Russian figures have been arguing since the beginning of the conflict that the country's fight is not just with Ukraine but with NATO, as it views the West's provision of military aid to Ukraine as an act of aggression that will threaten the strength and continued existence of Russia.
When asked if he feels concerned about claiming that Ukraine is a de facto member of NATO, Reznikov pushed back by saying neither Russia nor NATO should view his comments as anything out of the ordinary.
"Why [would it be] controversial? It's true. It's a fact," said Reznikov. "I'm sure that in the near future, we'll become a member of NATO, de jure."
Official NATO membership unlikely unless Ukraine agrees to peace with Russia
Ukraine formally applied for NATO membership in September last year and was immediately recognized by the military alliance as an aspiring member. Formal membership would require the entire military bloc to come to Ukraine's aid in defense of its territorial integrity.
But it could take years for Ukraine to become an official member, regardless of how many billions of dollars worth of NATO weapons flood into the country.
Furthermore, NATO is unlikely to accept Ukraine while it continues to refuse to settle "ethnic disputes or external territorial disputes, including irredentist claims" through peaceful means, according to the bloc's 1995 Enlargement Study, which laid out a set of measures that aspiring members must abide by.
This directive is a precautionary measure to prevent newly-inducted NATO members from dragging the entire organization into ongoing conflicts.
This means that NATO membership remains unlikely for Ukraine unless it agrees to come to the negotiating table with Russia.
Read more stories about the ongoing conflict in Ukraine at WWIII.news.
Watch this BBC clip featuring Reznikov's admission that Ukraine is a de facto member of NATO.
EVERYTHING CAN CHANGE THIS FRIDAY...
Top US Military General meets Ukrainian command for first time on border, 32 defense chiefs meet Friday to plan conflict with Russia, WEF meeting was primer.
Pentagon Forced To Tap Unreported Ammo Stockpile In Israel To Support Ukraine
The New York Times this week has detailed more of the desperate behind the scenes scramble of US and Western officials to keep up the steady supply of arms and ammo, especially artillery munitions (155mm shells), to Ukraine in order to beat back the Russian invasion. It's yet another significant acknowledgement of the Pentagon's own dwindling stockpiles as it now must tap heretofore not publicly disclosed stores in Israel...
"The Pentagon is tapping into a vast but little-known stockpile of American ammunition in Israel to help meet Ukraine's dire need for artillery shells in the war with Russia, American and Israeli officials say," the Times reports. "The stockpile provides arms and ammunition for the Pentagon to use in Middle East conflicts. The United States has also allowed Israel to access the supplies in emergencies."
Western backers of Kiev are currently also seeking to prepare Ukraine to defend against an anticipated Russian spring offensive, and Ukrainian forces need hundreds of thousands of rounds.
As for what's being tapped from the Pentagon's ammo stores in Israel, "About half of the 300,000 rounds destined for Ukraine have already been shipped to Europe and will eventually be delivered through Poland, Israeli and American officials said," according to the report.
The stockpile in Israel has previously gone unreported, while another stockpile held oversees is also being tapped, in South Korea. Both countries have themselves thus far maintained an official policy of not arming Ukraine, with Israel in particular coming under pressure by both Washington and Ukrainian officials to send lethal aid.
Israeli reluctance and the fact that it must walk a fine diplomatic line with Russia given the Russian military presence in Syria, makes the Pentagon using its Israeli stores for a conflict in eastern Europe deeply controversial.
The new Tuesday NYT report continues a consistent theme which has been an issue concerning US defense officials since even the opening months of the war - how to arm Ukraine enough to claw back territory without endangering America's own defense preparedness.
The Times underscores this dilemma in the following: "The shipment of hundreds of thousands of artillery shells from the two stockpiles to help sustain Ukraine's war effort is a story about the limits of America's industrial base and the diplomatic sensitivities of two vital U.S. allies that have publicly committed not to send lethal military aid to Ukraine."
Last week, at a defense conference in D.C. some among the US Navy's top leadership put the dilemma in stark terms, with a reporter from Defense One capturing a top commander's words: "An admiral alluded to the US needing to choose between itself and Ukraine during a panel at the conference."
NATO ISSUES RED ALERT! WHAT PUTIN AND CHINA ARE DOING WILL CHANGE EVERYTHING
COL. MACGREGOR: UKRAINE IS ABOUT TO BE ANNIHILATED (EXCLUSIVE INTERVIEW)
Colonel Douglas Macgregor sits down with Stephen Gardner to update us on the Ukraine Russia war.
0:34 Who really wants this war between NATO and Putin?
5:50 Who is keeping this war going?
7:45 The real reason for the Chinese Balloon
8:50 Bad people sneaking across the US Southern Border
10:03 DC is desperate to distract us. Its gotten so bad.
13:50 The Cabal and DC want us at war. Lots of money and control.
20:20 Ukraine is falling apart and can't win this war
21:24 The truth about the Russian Army
22:20 US and European tanks are false hope and a false flag
28:00 Putin is stronger than he has ever been. Russia creating weapons 24 hours a day
30:30 Will NATO drag us all into WW3?
RUSSIA IS STRIKING UKRAINE WITH ACCURATE DEVASTATING FIREPOWER
Audio recording: 2/7/2023.
Andrew Napolitano with Douglas Macgregor.