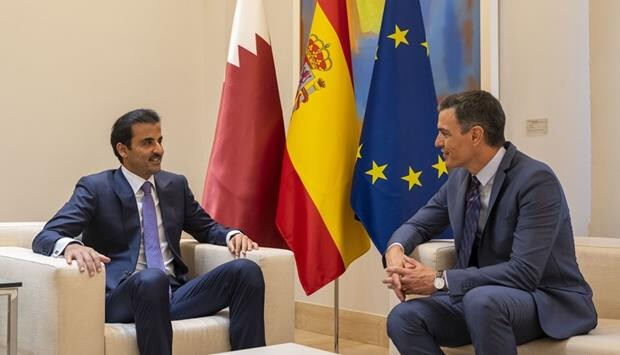 BARCELONA, Spain – Qatar committed Wednesday to investing 4.7 billion euros ($4.9 billion) in Spain as the European country launches an economic overhaul with its share of European Union pandemic recovery funding.

The details of the investments were not made public beyond Spain's government saying that they would help guarantee the country's "energy security" and its transition to a "green economy."

But with Europe scrambling to find alternatives to Russian energy, Qatar has been looked to a source of liquefied natural gas given its massive gas reserves.

The emir and Spanish Prime Minister Pedro Sánchez signed 12 agreements to solidify stronger bilateral relations. The agreements covered topics ranging from the economy and commerce to education, military cooperation, health and science.

Spain leads Europe with six liquified natural gas processing plants at its ports. Beyond aiming to diversify its own energy mix, Spain is pushing to become an energy hub for Europe.

The investments will be made by the Qatar Investment Authority sovereign fund and funneled into projects by Spain's public finance authority COFIDES "to find investment opportunities aligned with" the country's plans for using the EU recovery funds, the Spanish government said.