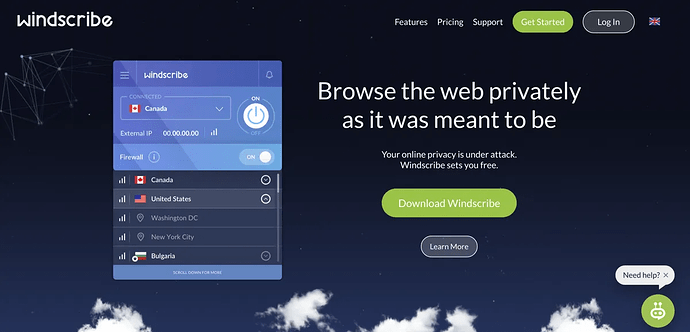 Whilst privacy Online has been systematically compromised over time, there are steps that can be taken to at least make things more difficult for them (The Hierarchy Enslaving You).
Below is a free (up to 10 Gigs of data per month) IP spoofing VPN. It basically changes your device's VPN/IP address to a different location. The desired country can be chosen.
Despite TOR Browser's precarious beginnings, it has earned the reputation of being one of the most private (free) internet browsers available to the public, to date.
Its connectivity speed has increased significantly over the years. If you don't currently use TOR it might be worth giving it a try.
The TOR browser can be used concurrently with the Windscribe VPN without losing internet speed. It is recommended to log into Windscribe first, if possible (Linux users).
It is understood that these types of precautions, quite possibly, actually DO work.
Either way, this is just an FYI for privacy minded individuals.
Long Live The King,
Long Live The Fighters.