Denmark rejects Mandatory vaccinations ++
After 9 days of protests in Denmark in front of The Parliament Building, the Government backed down and abandoned their proposed epidemic law. Forced exams, hospitalizations treatments, isolation, defining groups of people who must be vaccinated, and people who refused the above, the government stated through forced physical police detainment the law would be implemented.
These people with their pots and pans clamoring in the square collectively got the government to change their minds.
So yes it can be done...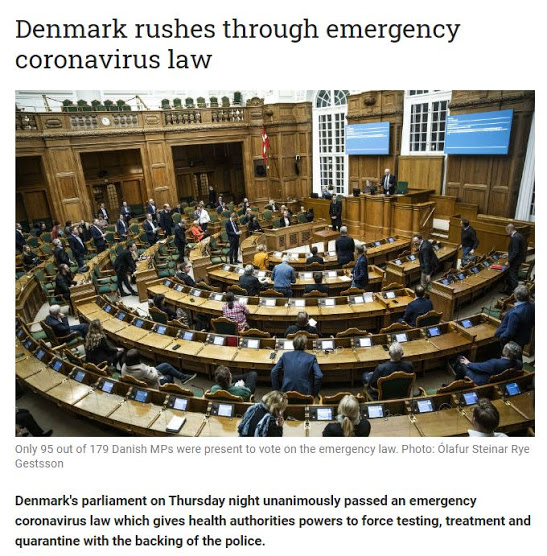 The original story -
"Denmark has taken a major step to a totalitarian state.
"This new law allows forcing people who test positive for 'dangerous diseases' to be 'medically examined, hospitalized, treated and placed in isolation'.
"This further grants the Danish Health Authority the power 'to define groups of people who must be vaccinated in order to contain and eliminate a dangerous disease'.
"The government can now coerce people who refuse to have the vaccine 'through physical detainment, with police allowed to assist'."
Denmark Also Passes Emergency COVID Law Coordinated with Germany.
http://aanirfan.blogspot.com/
"The government was forced to repeal the law after a week of constant protesting. Forced Vaccination Law ABANDONED in Denmark After Mass Protests"
In the other direction of totalitarianism:
"Yesterday Germany passed a law that gives the executive branch unlimited power without needing to ask the parliament anymore and completely nullifies any constitutional rights of all citizens.
Bayern police broke into Dr. Andreas Noack's house while he was livestreaming on YouTube about this subject.
"I was just following orders."