This video reminds me of Paul Gautschi and his famous "Back To Eden" Garden.
He shares many tips and insights in his Garden - FULL TOUR.
Its worth the watch.
He follows The Lords advice and wisdom on his farm, and shares this with the world.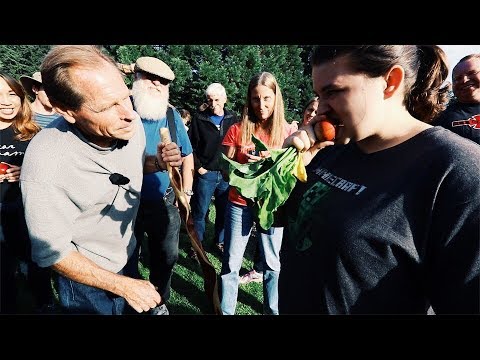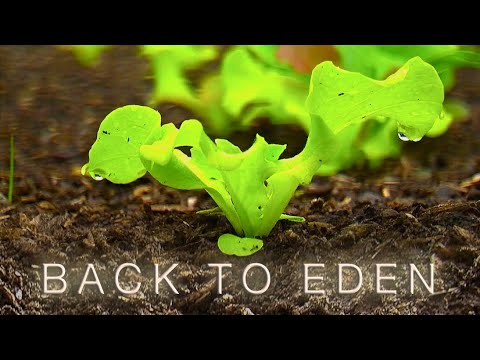 Looks like the Salatins and Paul Gautschi found some solutions

God warned of this going away from His Divine Laws, Economics and the land and the ensuing envy, competition, strife, chaos and wars it would create and gave the solution to these ills when He said: "Beat your swords into plough-shares and your spears into pruning-hooks and learn war (competition) no more." (Isaiah 2:4 & Micah 4:3-5). In other words return to the Divine Laws, Economics and the land of (with) plenty. - JAH. (GREEN, SUSTAINABLE ECONOMICS: A PHASE OF DIVINE LAW)
When this war is through, we're going back to the land. It might be a good idea to get some skills.


And both these cases demonstrate "All Things Are Possible With God".
Just think of that mustard seed.
Matthew 13:31 Another parable put he forth unto them, saying, The Kingdom of heaven is like to a grain of mustard seed, which a man took, and sowed in his field:
13:32 Which indeed is the least of all seeds: but when it is grown, it is the greatest among herbs, and becometh a tree, so that the birds of the air come and lodge in the branches thereof.
This Paw-Paw tree is another example of "All things are possible with God." -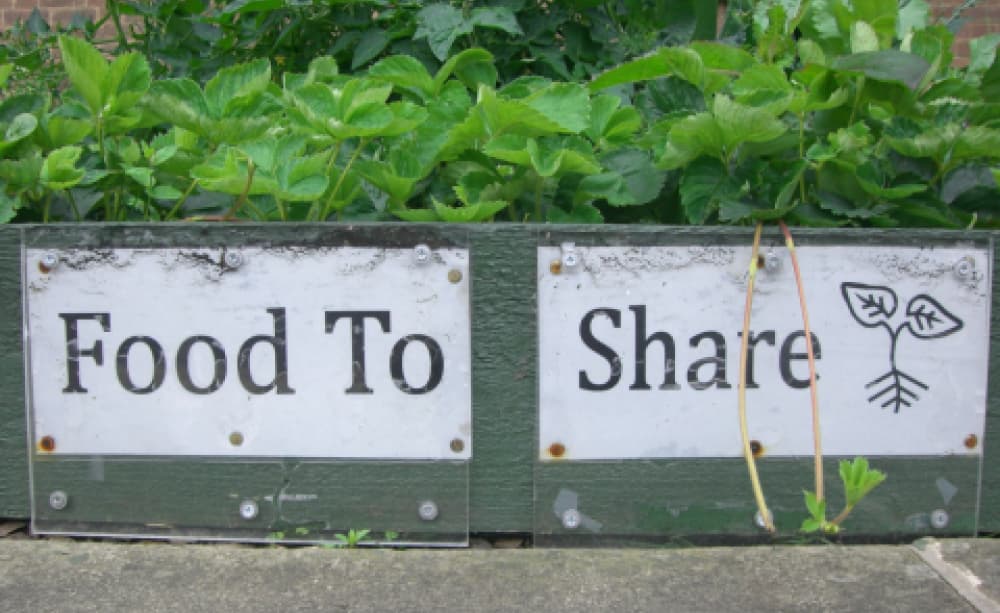 "Todmorden in Yorkshire's Calder Valley has been transformed by free food growing on its streets, parks and even its rooftops. Julian Dobson tells the inspiring story of Incredible Edible and how the transformational project is going global ...."
Todmorden's website
"All with no paid staff, no buildings, no public funding: radical community building in action. Membership: If you eat you're in."
Back to Eden Gardening Summit Presents Mark & Diane McOmber Interview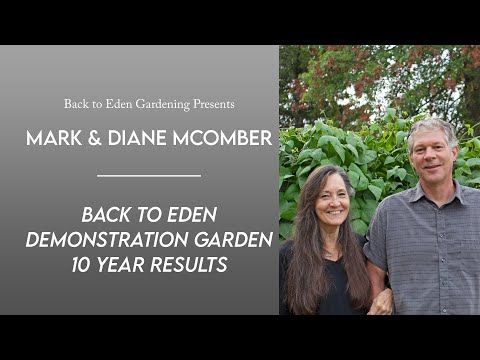 "Back to Eden Demonstration Garden: 10 Year Results" How growing a Back to Eden garden changed the McOmber's lives. How having a garden impacts food security during times of crisis. Recommendations to beginners starting Back to Eden gardens. Answers to the most frequently asked questions about Back to Eden gardening. How to prepare the soil in a no-till Back to Eden Garden. How often do you reapply wood chips. Seed planting tips and mistakes beginners can avoid. How to transplanting in a Back to Eden garden. How long it takes the compact dirt to transform into healthy soil. How much increase in food productivity to expect over time. Benefits experienced in an established Back to Eden garden. How to grow food without irrigation. How wood chips reduce labor and make weeding easy. When to fertilize and why you don't usually need to. Which layering methods provide the best results and highest yields. How to transform your grass lawn into an edible garden landscape. How to grow tons of food without a backyard or your own land. How Mark and Diane experience a spiritual relationship to growing food. What is the new non-profit organization, "The Covering Initiative." Why it is so important that kids of the next generation are taught how to garden.
We also hosted a LIVE Q&A with Paul Gautschi where countless questions from around the world were answered over the course of a fun and educational 1-hour Livestream video! Check it out today!
LIVE: Paul Gautschi Q&A Back to Eden Gardening Summit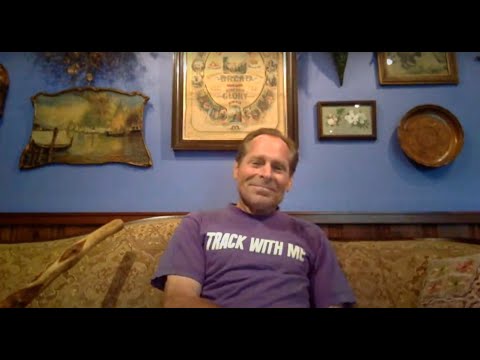 In the Back to Eden Gardening Summit, we spoke with Bryan Kappa, the founder of ChipDrop. In the interview he shares insider tips on how to get a free delivery of wood chips brought directly to your garden address quick, easy, and free! Sign up to ChipDrop for free!
(USA ONLY.)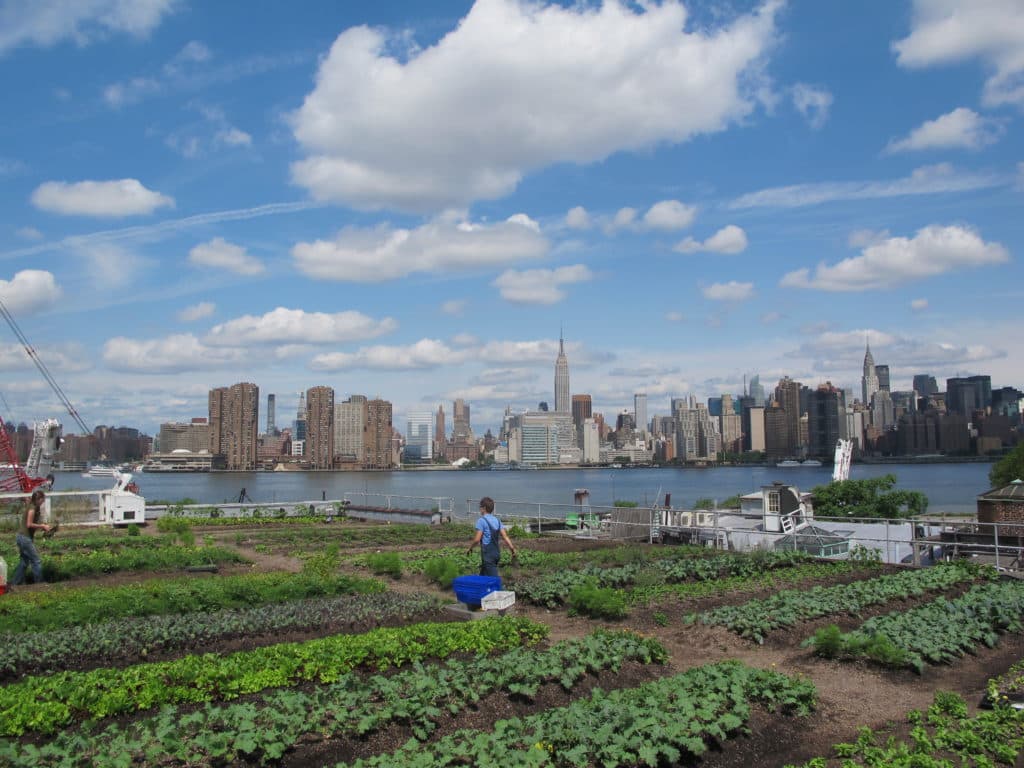 Three stories up in the air, the power of an idea and fresh food is growing! The Eagle Street Rooftop Farm is an internationally acclaimed greenroof and commercially operated vegetable farm atop a three story warehouse in Brooklyn, New York.
On the shoreline of the East River and with a sweeping view of the Manhattan skyline, Eagle Street Rooftop Farm is a 6,000 square foot green roof organic vegetable farm located atop a warehouse rooftop owned by Broadway Stages in Greenpoint, Brooklyn.
Visit our Facebook page for a listing of our upcoming classes, events and open hours for volunteers. Our upcoming markets are also announced on Facebook. And you can check out rooftopfarms.org/volunteer/
In the meantime, it's easy to learn more: