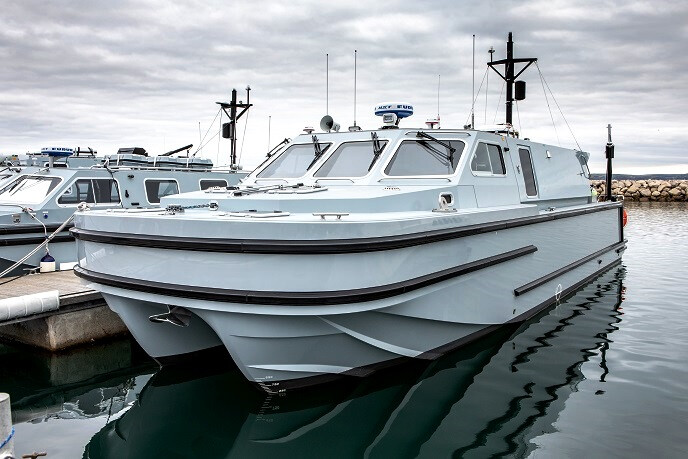 Six dive support boats for Royal Navy now fully operational
Two of the vessels are based at the Defence Dive School in Portsmouth, with the others operated by the Fleet Diving Units in Portsmouth, Plymouth and Scotland.
One of the boats is also working in Gibraltar.
Replacing outdated vessels, the 15 metre Vahana boats provide improved speed, operational range and navigation equipment – all vital to diving operations.
James Melia, Project Manager for DE&S Boats Team, said: "It is great news to see the six dive support boats delivered to the Royal Navy and reach full operating capability. The vessels offer a significantly updated and upgraded maritime platform from which Royal Navy personnel can conduct their duties.