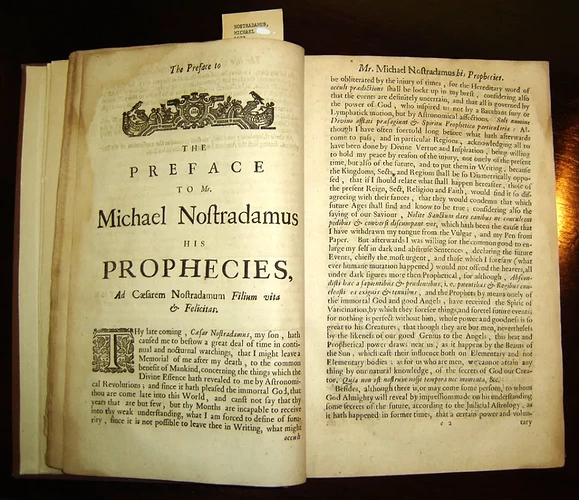 Quatrain 1,53
Las qu'on verra grand peuple tourment,
Et la loi saincte en totale ruine:
Par autres loix toute la Cristient,
Quand d'or, d'argent trouve nouvelle mine.
Alas, how we will see a great people (Manasseh/U.S.A . -
Genesis 48:19) sorely troubled,
and The Holy Law (The Torah) in utter ruin (not in use):
All of Christianity (governed) by other laws (men's laws),
when a new source of gold and silver is discovered (finance).
Genesis 48:19 And his father (Jacob/Israel) refused, and said, I know [it], my son (Joseph), I know [it]: he (Manasseh) also shall become a people , and he also shall be great : but truly his younger brother (Ephraim) shall be greater than he, and his seed shall become a multitude ( Commonwealth ) of nations.
Nostradamus -
https://JAHTruth.net/nostmadd.htm