YEMEN DECLARES ALL ISRAELI SHIPS IN RED SEA WILL BE TARGETED
ISRAEL DROPS EVACUATION LEAFLETS IN SOUTHERN GAZA, SIGNALING EXPANSION OF INVASION
Correction: This segment described Gaza as about the size of Rhode Island. Gaza is about one-tenth of that size, or about the size of Manhattan.
SCENES OF HAMAS FIGHTERS TARGETING ISRAELI FORCES IN BEIT HANOUN IN THE NORTHERN GAZA STRIP
Warning: sensitive content; war footage. You can see several dead or injured Israeli soldiers being dragged to a safe place.
VIDEO OF IRAN'S HIGH EXPLOSIVE FALAQ MISSILE
Hezbollah Launches Powerful Burkan Missile at Israel Amidst Escalating Conflict
FORMER ISRAELI PRIME MINISTER EHUD OLMERT CLAIMS HAMAS COMMAND CENTER IS IN KHAN YOUNIS IN THE SOUTH
The Israeli military divided Gaza, slaughtered over 11,000 civilians, targeted hospitals, schools and refugee camps under the pretext of fighting Hamas. He claims Hamas command center is in Khan Younis in the South (Euronews).
HEZBOLLAH RELEASED A VIDEO IN WHICH IT SHOOTS DOWN AN ISRAELI ELBIT HERMES 450 RECONNAISSANCE UAV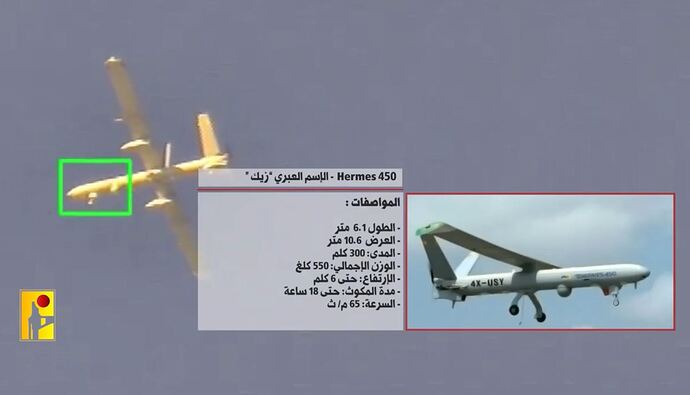 Scenes of the Islamic Resistance shooting down an Israeli enemy Elbit Hermes 450 multi-purpose drone that violated Lebanese airspace at dawn today, Saturday, 11/18/2023.
HAMAS RELEASED SCENES OF DESTROYING ISRAELI MERKAVA TANKS
HEZBOLLAH VIDEO OF THEIR TROOPS "TARGETING THE ISRAELI HEADQUARTERS OF THE GALILEE DIVISION
Hezbollah publishes a video of their troops "targeting the headquarters of the Galilee Division (91) of the Israeli enemy army in the Beranit barracks on the Lebanese-Palestinian border with heavy-caliber "Burkan" missiles."
ANSARULLAH GROUP PUBLISHED A VIDEO OF ITS SEIZURE OF THE ISRAELI SHIP IN THE SOUTH OF THE RED SEA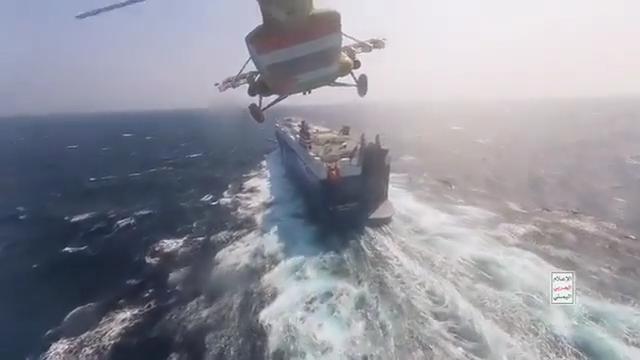 WAR AGAINST THE TOOTH FAIRY - EASTER BUNNY HOSTAGES - WAR BY DECEPTION
AYATOLLAH VISITING IRGC'S AEROSPACE FORCE WEAPONS EXHIBITION
Iran released scenes of the Leader Ayatollah Khamenei visiting IRGC's Aerospace Force weapons exhibition.
SPOTLIGHT | ISRAELI REGIME'S LYING CAMPAIGN AMID ITS GENOCIDAL WAR ON GAZA
In this episode of Spotlight, two guests, former US Marine Corps intelligence officer Scott Ritter, and Professor Seyed Mohammad Marandi discuss the Israeli regime's lying campaign amid its genocidal war on Gaza.
SOUTH AFRICA CUT TIES WITH ISRAEL
Part of Sura 18
18:60. Behold, Moses said to his attendant, "I will not give up (the search for enlightenment) until I reach the junction of the two seas (the Straits of Gibraltar) or (until) I spend years and years in travel."
18:61. But when they reached the Junction, they forgot (about) their Fish (symbol of man's secular knowledge), which took its course through the sea (straight) as in a tunnel.
18:62. When they had passed on (some distance), Moses said to his attendant: "Bring us our early meal; truly we have suffered much fatigue at this (stage of) our journey."
18:63. He replied: "Sawest thou (what happened) when we got to the Rock? I did indeed forget (about) the Fish (secular knowledge): only Satan made me forget to tell (you) about it: it took its course through the sea* in a marvellous way!" *(multitude of many people - Isaiah 17:13)
18:64. Moses said: "That was what we were seeking after (getting away from secular knowledge):" so they went back on their footsteps, following (the path they had come).
18:65. So they found one of Our servants, on whom We had bestowed Mercy from Ourselves and whom We had taught Knowledge from Our own Presence (Prince [St.] Michael - Idris/Enoch 50:3; Daniel 10:21).
18:66. Moses said to him: "May I follow thee, on the footing that thou teach me something of the (Higher) Truth which thou hast been taught?"
18:67. (The other) said: "Verily thou wilt not be able to have patience with me!"
18:68. "And how can thou have patience about things about which thy understanding is not complete?"
18:69. Moses said: "Thou wilt find me, if "I AM" so will, (truly) patient: nor shall I disobey thee in anything."
18:70. The other said: "If then thou wouldst follow me, ask me no questions about anything until I myself speak to thee concerning it." Moses in Gibraltar
R.M. mentions Gebal Tariq in his video (below).
YEMEN SEIZES ISRAELI SHIP, DOES WHAT ALL ARAB COUNTRIES SHOULD BE DOING
Plan to turn Gaza into the "Ben-Gurion Canal"
PLAN TO TURN GAZA INTO THE "BEN GURION CANAL"
Part One: https://www.bitchute.com/video/MsC6pWc9Gp9k
THE GAME OF PATIENCE - HOW DOES THE MIDDLE EAST RECOVER?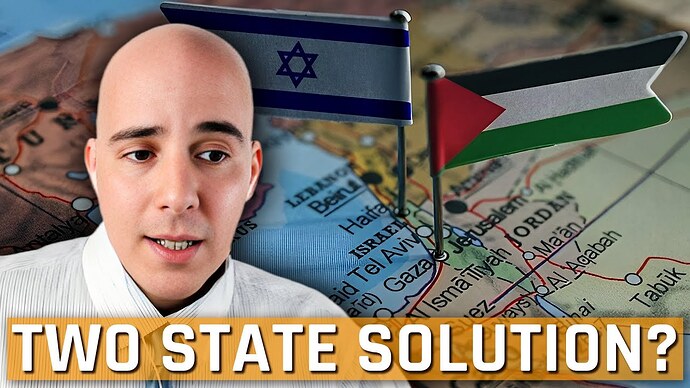 The US trying to impose its "rules based order" has global consequences. Now we are seeing it in the Middle East.
COL. DOUGLAS MACGREGOR: ISRAEL'S WILL HAVE TO SURRENDER OR USE NUKES! ROAD TO WW3"
On 23 January 2014, Palestinian President Abbas and Russian President Putin, discussed the possibility of entrusting the exploitation of the gas field in the waters of Gaza to Russia's Gazprom.
In June, 3 young Israelis were kidnapped and killed, being the precise casus belli that triggered the "Protective Barrier" operation against Gaza & aimed at taking over the energy reserves of the entire Eastern Basin, including the Palestinian, Lebanese and Syrian ones.
Behind Israel's 'end game' for Gaza: Theft of offshore gas reserves