More from Richard
INTRODUCTION TO RICHPLANET
Donnie Darko (2001)
An interesting movie that, in a theatrical and artistical fashion, depicts reincarnation. The main character escapes death (physically) only to learn that in finding 'God's Channel' within he can finally escape the seemingly endless cycle of reincarnation he finds himself in on Planet Earth.
Donnie Darko doesn't get along too well with his family, his teachers, and his classmates; but he does manage to find a sympathetic friend in Gretchen, who agrees to date him. He has a compassionate psychiatrist, who discovers hypnosis is the means to unlock hidden secrets. His other companion may not be a true ally. Donnie has a friend named Frank, a large bunny which only Donnie can see. When an engine falls off a plane and destroys his bedroom, Donnie is not there. Both the event, and Donnie's escape, seem to have been caused by supernatural events.
Legend
A 1985 Ridley Scott movie starring Tom Cruise and Mia Sara. In order to cast the world into eternal night, the Lord of Darkness sends the goblins to kill the unicorns in the forest near his castle and bring him their horns.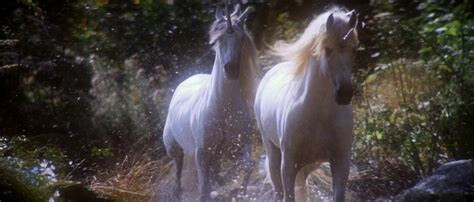 The unicorns represent Christ (male) and Israel (female).
Deuteronomy 33:16 And for the precious things of the earth and fullness thereof, and [for] the good Will of Him that dwelt in the bush: let ["The Blessing" ] come upon the head of Joseph , and the CROWN upon the head of him [that was] separated from his brethren (Gen. 49:10 & 22-24).
33:17 His glory [is like] the firstling of his bullock, and his horns [are like] the horns of UNICORNS : with them he shall push the people together to the ends of the earth: and they [are] the ten thousands of Ephraim, and they [are] the thousands of Manasseh. The British Coat-of-Arms
Satan (Lucifer) and his goblins try to destroy them, using a female (like in the Garden).
Tom's character (JACK) goes into a cave (like the cave in Starwars, the tavern of the mind). He gets the Armour of God, like in Ephesians 6.
Legend Trailer
Dear @DOTS,
How ironic - we both just finished watching this movie a couple days ago. We both really enjoyed it.
@be1 , Thank-you for this interesting video.
Daniel 15:11 Who [is] like unto Thee, O "I AM", among the gods? who [is] like Thee, glorious in holiness, fearful [in] praises, doing wonders?
The first substitute for war is now in place according to this film.
Luke 17:27 They did eat, they drank, they married wives, they were given in marriage, until the day that Noah entered into the ark, and the flood came, and destroyed them all.
Enoch 7:10 Then they took wives, each choosing for himself; whom they began to approach, and with whom they cohabited; teaching them sorcery, incantation, and the dividing of roots and trees.
7:11 And they conceiving brought forth giants (Gen. 6:4-6);
Revelation. 12:7 And there was war in heaven: Michael and his angels fought against the dragon (Lucifer); and the dragon fought and his angels,
12:8 And prevailed not; neither was their place found any more in heaven.
12:9 And the great dragon was cast out, that old serpent, called the Devil, and Satan, which deceiveth the whole world: he was cast out to the Earth, and his angels (you - Luke 9:55) were cast out with him (Matthew 25:41).
https://www.seti.org/curricula
Ezekiel 13:9 And Mine hand shall be upon the prophets that see vanity, and that divine lies: they shall not be in the assembly of My people, neither shall they be written in the writing of the "House of Israel", neither shall they enter into the land of Israel; and ye shall know that I [am] the Lord "I AM".
13:10 Because, even because they have seduced My people, saying, Peace; and [there was] NO peace; and one built up a wall (U.N.), and, lo, others daubed it with untempered [mortar]:
Psalm 2:2 The kings of the earth set themselves, and the rulers take counsel together, against the "I AM", and against His Anointed, (2 Esd. 13:34) [saying],
Jesus himself told everyone repeatedly, as is quoted in the New Testament, that he is NOT FROM THIS WORLD.
Please see a good study guided provided by The Lord at link provided below.
Excerpt taken from study: If you were the extra-terrestrial Ruler and 'King of the Universe'; Who had sent information CRITICAL to the survival of human**+**Beings, over thousands of Earth years, in exact and minute detail, and the relatively primitive inhabitants of Planet Earth had turned parts of it into nonsensical, ritualistic religious "rites and ceremonies" so that no-one read and studied the actual information with an open-mind and without applying incorrect preconsceived ideas to it anymore; how would you reach those people who deserved to SURVIVE? Close Encounters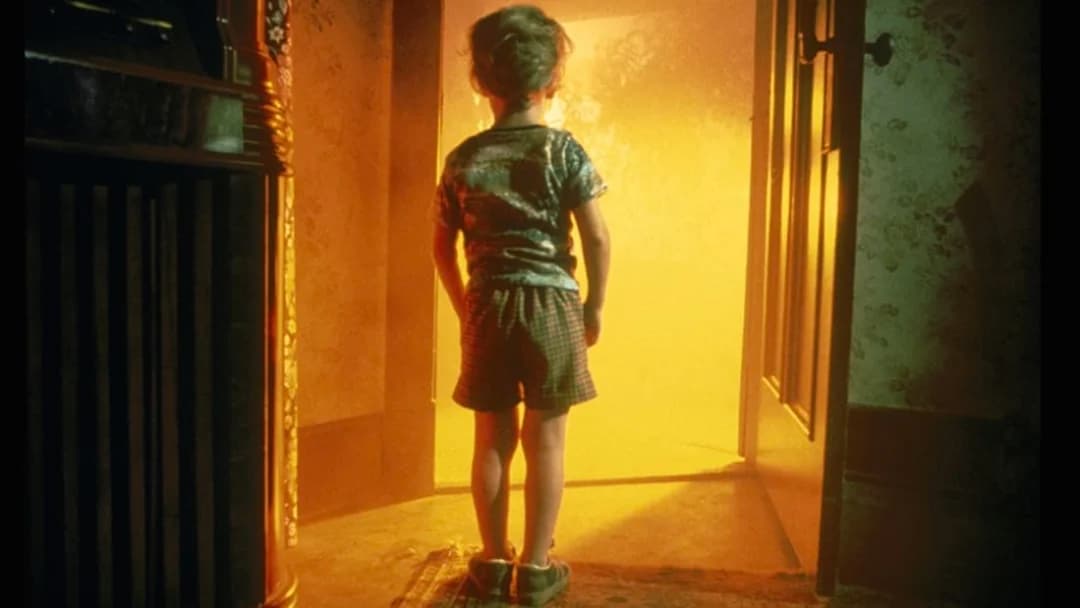 Science fiction adventure about a group of people who attempt to contact alien intelligence. Roy Neary (Richard Dreyfuss) witnesses an unidentified flying object, and even has a "sunburn" from its bright lights to prove it. Roy refuses to accept an explanation for what he saw and is prepared to give up his life to pursue the truth about UFOs....Remastered
1977
Cary Guffey, who plays little Barry Guiler, had never acted before, so Spielberg set up ways to coax a performance out of the 3-year-old. To get a shot of Guffey reacting to the aliens first approaching the Guiler house, Spielberg slowly unwrapped a present for the young actor just off camera, making him smile. Guffey even exclaims "Toys! Toys!" in the final take.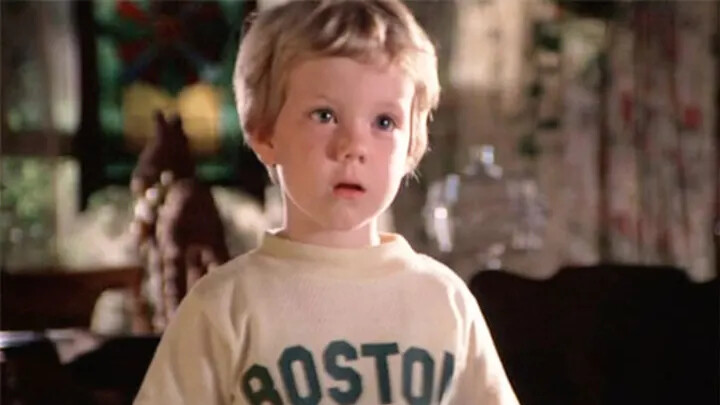 To get the boy to react to the aliens offscreen, Spielberg had Guffey walk up to his mark where—unbeknownst to the little actor—two crewmembers were dressed as a gorilla and a clown standing behind cardboard blinds. When Guffey entered the kitchen, Spielberg dropped the first blind revealing the clown to scare him, and then dropped the other blind to reveal the gorilla, which scared him even more. The gorilla then took off his mask, revealing the film's makeup man, Bob Westmoreland, who Guffey recognized, causing him to laugh and smile in the final take.
The Day The Earth Stood Still
The. Day. The. Earth. Stood. Still[ 1951]
The story/book was way very much better and had an exciting, excellent, surprise, unexpected, and astonishing turn for the ending. The title of the book is: FAREWELL TO THE MASTER by Harry Bates. I gave this movie the four star because I did not like nor appreciated the one that Mr. Reeves stared in. The one posted here is closer to normal or "real".
Is this a new one please?
@Nam ,
No, just sends a worth while message.
The one worth while to watch is the original. Keanu's one isn't.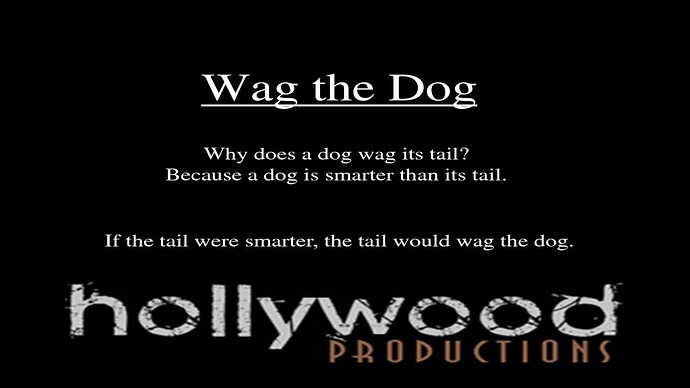 The movie portrays how the media can be used to control society.
The political phrase wag the dog is used to indicate that attention is purposely being diverted from something of greater importance to something of lesser importance. The idiom stems from the 1870s. Why is the movie called Wag the Dog? – AnswerParadise.net
According to Richard, Jaws was originally called Jews....
Loan sharks?
Deuteronomy 4:2 Ye shall not ADD unto the word which I command you , neither shall ye DIMINISH [ought] from it , that ye may keep the Commandments of the "I AM" your God which I COMMAND you . The New Song
Q: Why won't sharks attack lawyers ?
A: Professional courtesy.
---
Excerpted (below) from The Illuminati and The Protocols.
Lawyers: 99.9 percent of them give the rest of the profession a bad name.
I don't think you can make a lawyer honest by an act of legislation. You've got to work on his conscience. And his lack of conscience is what makes him a lawyer -- Will Rogers (1879-1935)
What did Jesus tell us about lawyers and politicians (most of whom are also lawyers):-
King of kings' Bible; Gospel of Matthew:-
23:1 Then spoke Jesus to the multitude, and to his disciples,
23:2 Saying, The lawyers and the politicians sit in Moses' Law seat:
23:3 All therefore whatsoever they bid you observe of God's Law, [that] observe and do; but do not ye after their example: for they say, and do not (and make up their own laws against God's Orders - Deut. 4:2).
23:4 For they bind heavy burdens (the Talmud) and grievous to be borne, and lay [them] on men's shoulders; but they [themselves] will not lift one of their fingers to remove them.
23:5 But all their works they do for to be seen by men: they make broad their phylacteries (small leather box containing Old Covenant-Testament texts, worn to remind them to keep The Law [God's Law]), and enlarge the borders of their garments,
23:6 And love the uppermost rooms at feasts, and the chief seats in the churches,
23:7 And greetings in the markets, and to be called by men, Priest, Rabbi, Imam, etc.
23:8 But be not ye called priest (etc.): for One is your Teacher, [even] Christ; and all ye are brethren.
23:9 And call no [man] your father upon the earth: for one is your Father, which is in heaven.
23:10 Neither be ye called masters: for one is your Master, [even] Christ.
23:11 But he that is greatest among you shall be your servant.
23:12 And whosoever shall exalt himself shall be abased; and he that shall humble himself shall be exalted.
23:13 But woe unto you, lawyers and (Pharisees - Farsis - Persian converts to Judaism, who were the) politicians, hypocrites! For ye shut up the Kingdom of heaven against men: for ye neither go in [yourselves], neither allow ye them that are entering to go in (see Enoch 93:4 - 104:6).
23:14 Woe unto you, lawyers and politicians, hypocrites! for ye devour widows' houses, and for a pretence make long prayer: therefore ye shall receive the greater damnation.
23:15 Woe unto you, lawyers and politicians, hypocrites! for ye compass sea and land to make one convert, and when he is made, ye make him twofold more the child of hell-fire than yourselves.
23:16 Woe unto you, [ye] blind guides, which say, Whosoever shall swear by the Temple, it is nothing; but whosoever shall swear by the gold of the Temple, he is a debtor!
23:17 [Ye] fools and blind: for whether is greater, the gold, or the Temple that sanctifieth the gold?
23:18 And, Whosoever shall swear by the altar, it is nothing; but whosoever sweareth by the gift that is upon it, he is guilty.
23:19 [Ye] fools and blind: for whether [is] greater, the gift, or the altar that sanctifieth the gift?
23:20 Whoso therefore shall swear by the altar, sweareth by it, and by all things thereon.
23:21 And whoso shall swear by the Temple, sweareth by it, and by Him that dwelleth therein.
23:22 And he that shall swear by heaven, sweareth by the Throne of the King of the Universe (God), and by Him that sitteth thereon.
23:23 Woe unto you, lawyers and politicians, hypocrites! for ye pay tithe of mint and anise and cummin, and have omitted the weightier [matters] of the Law, Judgment, Mercy, and Faith: these ought ye to have done, and not to leave the other undone.
23:24 [Ye] blind guides, which strain at a gnat, and swallow a camel.
23:25 Woe unto you, lawyers and politicians, hypocrites! for ye make clean the outside of the cup and of the platter, but within they are full of extortion and excess.
23:26 [Thou] blind politician, cleanse first that [which is] within the cup and platter, that the outside of them may be clean also.
23:27 Woe unto you, lawyers and politicians, hypocrites! for ye are like unto whited sepulchres, which indeed appear beautiful outward, but are within full of dead [men's] bones, and of all filthiness.
23:28 Even so ye also outwardly appear righteous unto men, but within ye are full of hypocrisy and inequity.
23:29 Woe unto you, lawyers and politicians, hypocrites! Because ye build the tombs of the Prophets, and garnish the sepulchres of the righteous,
23:30 And say, If we had been in the days of our fathers, we would not have been partakers with them in the blood of the Prophets.
23:31 Wherefore ye be witnesses unto yourselves, that ye are the children of them which killed the Prophets.
23:32 Fill ye up then the measure of your fathers.
23:33 [Ye] serpents, [ye] generation of vipers, how can ye escape the damnation of hell-fire?
23:34 Wherefore, behold, I send unto you Prophets, and wise men, and scribes: and [some] of them ye shall kill and crucify; and [some] of them shall ye scourge in your churches, and persecute [them] from city to city:
23:35 That upon you may come all the righteous blood shed upon the earth, from the blood of righteous Abel unto the blood of Zacharias son of Barachias, whom ye slew between the Temple and the altar.
23:36 Verily I say unto you, All these things shall come upon this generation.
23:37 O Jerusalem, Jerusalem, [thou] that killest the Prophets, and stonest them which are sent unto thee, how often would I have gathered thy children (Sura 6:92) together, even as a hen gathereth her chickens under [her] wings, and ye would not!
23:38 Behold, your "House (of Judah)" is left unto you desolate.
23:39 For I say unto you, Ye shall not see me henceforth, till ye shall say, Blessed [is] he that cometh in the name of the Lord.
Because of the corruption of Christ's teachings by the so-called Christian religions, things have never changed. It was the predecessors of the Illuminati in the Sanhedrin that had Jesus the Nazarite, the revolutionary, crucified.