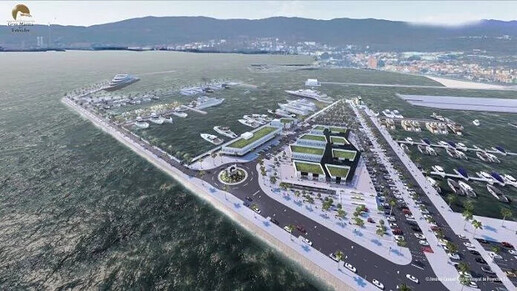 The Megayacht Port project, Gran Marina del Estrecho, that was designed in order to revitalise La Línea tourism in the province of Spain's Cadiz, and has been in the making for 10 years, will be a reality in around two years, according to the developers.

The contract for the start of the maritime work was signed on May 14 and currently, the signing of the restatement and start of the works with the construction company, Sacyr, and the Bahía de Algeciras Port Authority is pending but is expected to be carried out and finalised shortly.

The port area project, which is hoped will bring a massive social and economic boost to the deprived area of La linea, will have two docks sheltered from the San Felipe dam. One that will have 80 berths for megayachts up to 100 meters in length and another with two berths for mid-sized cruisers, up to 190 or 200 meters in length, seeking different ports and new destinations.
Read more at link.