Mask Control: Prove Coronavirus Exists!
The direct hyperlink to this post featured on HenryMakow is – henrymakow.com/2020/08/masks-are-mind-control.html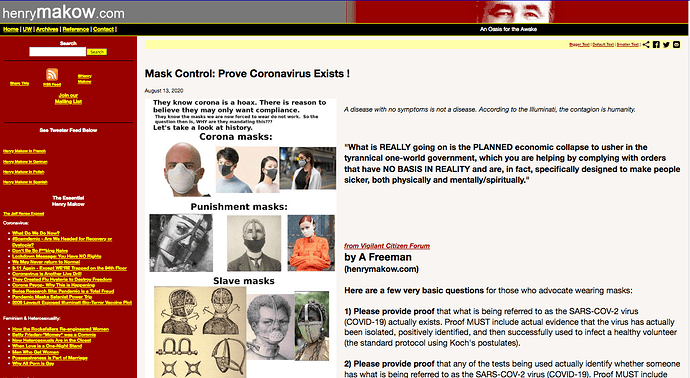 A. Freeman's logical post on Vigilant Citizen's Forum got the attention of Henry Makow.
In the post, Freeman asks for those advocating wearing masks to please "provide proof" in four areas.
For those of us who appreciate A. Freeman's articles on [Time to Think] and posts here on DEFENDING-GIBRALTAR, we're glad to see his logical thinking has grabbed Makow's attention.
The original post on Vigilant Citizen is