CHD Friday Round Table re: WHO World Health Assembly: Adopted -- #16.2: Int'l Health Regs Amendments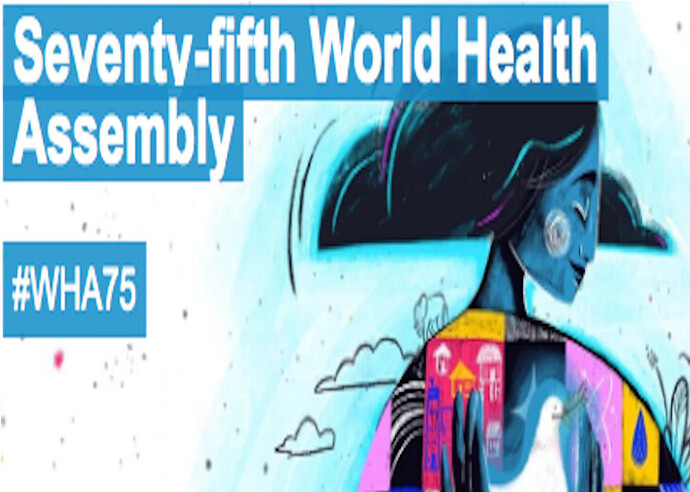 FINAL UPDATE:
Proof "We the People" are much more powerful than T.H.E.Y think.
A STUNNING DEFEAT OF THE BIDEN ADMINISTRATION'S ATTEMPT TO AMEND THE INTERNATIONAL HEALTH AMENDMENTS AGAINST THE WILL OF "WE THE PEOPLE"
Here is a brief summary of what happened:
Many African nations, Iran, Brazil, Russia and others, had objections to the new documents that had just been submitted that morning expecting them to discuss them and amend them and approve them right then. Any Amendments are suppose to have a four month notice. (Do they ever play by their own rules? NO.)
There are backroom deals, no voting if they can get away with it...Once the amendment is presented they ask does anybody have any objects, then the countdown begins, five, four, three...two..one okay no one objected it has been approved.
On January 18, 2022, the Biden administration proposed amendments to the World Health Organization.
On May 31, 2022 I published THIS ARTICLE to shine a bright light on this issue.
On Friday May 20, 2022 a document filed in a United Kingdom court case revealed that the Working Group on Pandemic Response was "unable to reach consensus" regarding the amendments.
On Tuesday May 24, 2022 a new set of amendments was submitted to the 75th World Health Assembly in complete violation of Article 55 which requires amendments to be submitted at least 4 months prior to the Assembly.
On Friday May 27, 2022 the May 24 document was revised and published by the World Health Organization.
On Friday May 27, 2022 the revised amendments were adopted by the World Health Assembly.
Call me directly at 310-619-3055 if you would like to know more.
CLICK HERE TO WATCH THE RECORDINGS OF THE EVENTS AT THE 75TH WORLD HEALTH ASSEMBLY.