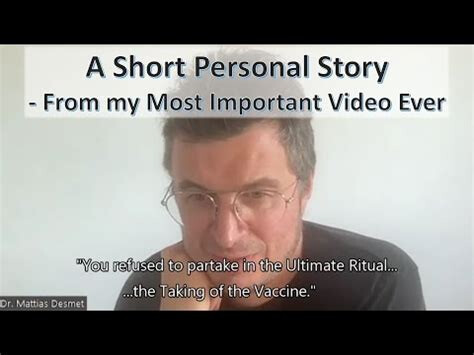 A PERSONAL STORY - FROM MY MOST IMPORTANT INTERVIEW EVER

This clip from my most important podcast interview ever, includes a very personal story. One which kinda astonished me to be honest - but now I understand why it happened. The powerful phenomenon of Mass Formation was responsible.
The full interview with Mattias Desmet
It is a crucial conversation, for all of our futures - and particularly for the children.