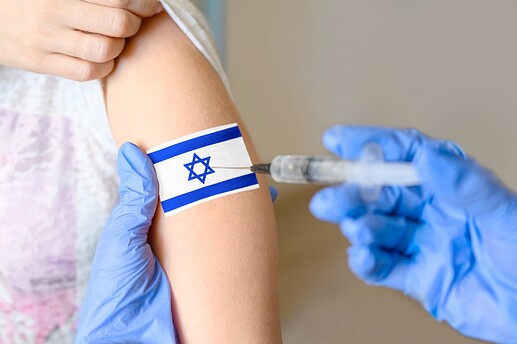 Israel Public Health Services Director Dr. Sharon Alroy-Preis is at the center of a vaccine safety scandal as internal documents appear to show that she significantly downplayed serious adverse reactions to the COVID vaccine.

An internal document from Israel's Health Ministry, which appears to have been revealed for the first time on the twitter account of independent Israeli journalist Michael Rozolio, references an earlier document entitled, "Summary and Recommendation from May 31, 2021." That May document has never before been disclosed.

Smoking Gun?

The new document warns medical staff, but not the general public, to bear in mind that, according to the May document, following administration of the Pfizer mRNA vaccine, there is "an increased risk of the development of inflammation of the heart muscle [myocarditis]".

This warning, in Hebrew, is circled in red in this image of the document posted to Rozolio's twitter account.

This new document also reveals 140 cases of hospitalizations for myocarditis within 30 days of the second dose of the Pfizer vaccine and another 22 cases within 21 days of the first dose, for a total of 162 post-vaccination cases of myocarditis. These numbers can be seen in the chart above the Hebrew text, in which column and row headings are translated to English.

The great majority of the first and second doses of the vaccine were administered in Israel by the end of March, 2021, as seen in this graph from the Israel Health Ministry, in which first doses are shown in green and second doses in yellow. The daily number of doses indicated on the y-axis and the date is shown on the x-axis (with the format of the day preceding the month).

The Israel Health Ministry, therefore, knew of most of these 162 post-vaccination hospitalizations for myocarditis by May 2021. Rozolio adds that even this number of 162 may be low. He explains that Israel came to the 162 number for vaccine induced myocarditis hospitalizations only after a special Health Ministry committee ruled out additional cases of myocarditis that had been reported following mRNA vaccinations.

Continued at link.