T.H.E.Y. / M. = The Hierarchy Enslaving You / Mankind
How do I read the artical ?
It is a video, not an article.
The interview begins at 46:17
If you do not have the capability to view videos, I am not aware of a transcript being available.
Basically, she said she was approached by AIPAC to sign an allegiance to recognize Jerusalem as the capital city of the State of Israel; to support the military superiority of the State of Israel; and to provide economic assistance to the State of Israel per the State of Israel's requests. Thus, the interests of the State of Israel are prioritized first / foremost or else you are cast out!
She said this was required by all members of Congress on both sides and that more recently it has worsened and has now trickled down to the state legislatures such as the governors.
She also referenced a site that lists a part of that pledge in the U.K., but infers that members of the U.K. Parliament have already been approached and it is a matter of agree or you are out.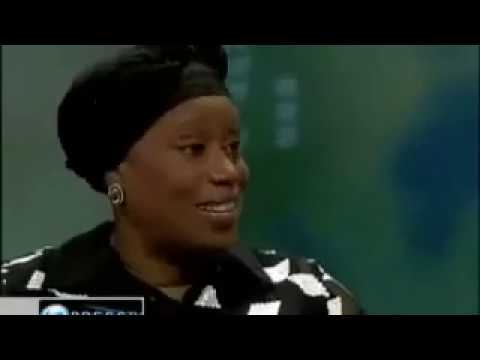 List itemFormer US lawmaker Cynthia McKinney says every candidate for Congress has to sign a pledge to vote for supporting the military superiority of Israel.
"Every candidate for Congress at that time had a pledge. They were given a pledge to sign ... that had Jerusalem as the capital city," McKinney said in an interview with Press TV on Sunday.
"You make a commitment that you would vote to support the military superiority of Israel that the economic assistant that Israel wants that you would vote to provide that," she added.
McKinney said that if a candidate does not sign the pledge or perform accordingly, "then you do not get money to run your campaign."
The former Congresswoman said that after she made the pledge issue public "the tactic changed."
"But this is what is done for 535 members of the United States Congress, 100 senators and 435 members of the House of Representatives have to now write a paragraph which basically says the same thing."
He comments came as US President Barack Obama vowed to sustain Israel's military superiority over its neighbors at the American Israel Public Affairs Committee's (AIPAC) annual gathering on Sunday.
"We (the US) will maintain Israel's qualitative military edge"... "We have increased military financing to record levels," Obama said.
Rev 2:9 I know thy works, and tribulation, and poverty, (but thou art rich) and [I know] the blasphemy of them which say they are Jews, and are NOT, but [are] (Idumeans) the synagogue of Satan.
Is America living "under God" or under something else called Noahide laws?
Yes under George Bush 1 when everyone but a handful went home for the holidays, this is how this bill was passed.
Thank-you.
"There has never been and is no such thing as "Noahide laws", nor are there any lawful "oral traditions of the fathers", except in the minds of those who accept these lies.
There is ONLY the Mosaic Law/Torah that God gave for EVERYONE on Earth."
Dear @be1 Thank-you for the links.