I believe this is very important . If you haven't already done so? Please watch this and share.
Thanks
Try telling this to the Commissioner of The Royal Gibraltar Police, Richard Ullger!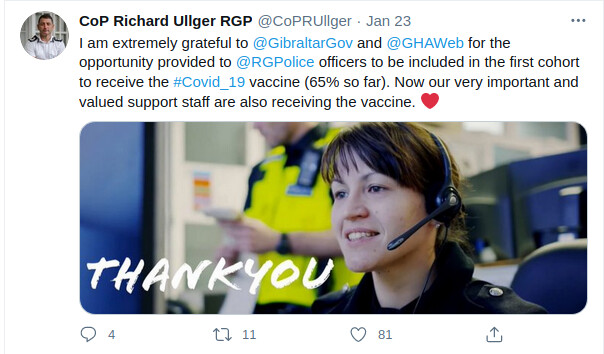 Good day @SleuthER95
With all due respect. I am nobody's nanny or my brother's keeper. We are supposed to be adult rational beings? If the RGP are incapable of critical thought or unable to think and analyze situations for themselves, it is clearly not my fault and there is nothing I can do about it. However, it does show the level of IQ or lack thereof among those who are responsible for enforcing law & order in Gibraltar. God help us all!