Solutions at the end.
Simple Analogy
The insane logic seems to go something like this, with a home being analogous to a human body:
Take some of the dirt and garbage that's been removed from the house by the house-cleaners (viruses and white blood cells remove debris and toxins from the body), and/or some parts of the inside of the house (aborted human and other tissues - despite what they say), and/or some parts from the dog kennel (assorted animal tissues), and introduce them surreptitiously back into the house (via hypodermic needles); not through the front door (mouth), where the occupants would not allow them in, or if they got in somehow (e.g. so-called medicines, GM food and additives, etc.), they would be identified by the house-cleaners and taken out via the back door, and to the tip.
Spin the story that the house-cleaners will get better at identifying and taking the garbage out, because they're obviously not efficient enough at it, and need practice and a higher workload!
Include other lethal elements, but all in small doses, so as not to raise suspicion too soon, while profiting from (supposedly) treating the resultant exhaustion and disorientation (dis-ease), with more disorienting brews and concoctions.
Cover the house ventilation systems (masks) so that the lethal fumes (incl. exhaled CO2) stay inside, saying that it's to prevent spreading the fumes to other houses.
E.g. of Vaccine Ingredients.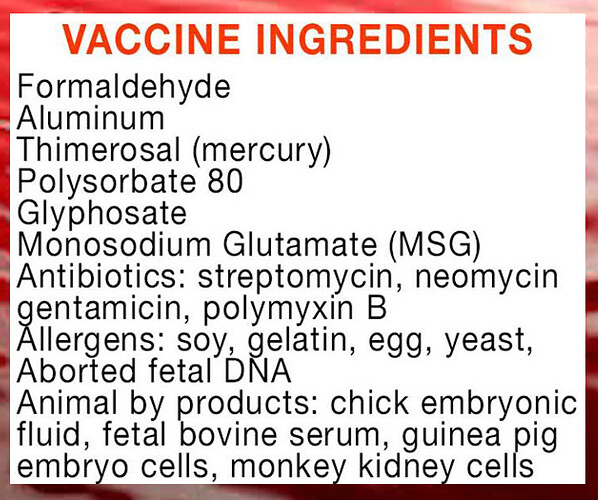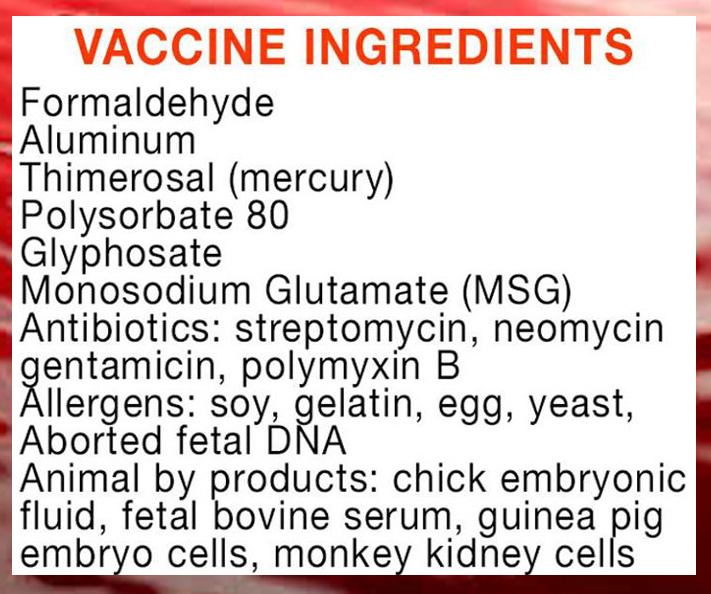 Kill/ Control Switch
Escalate house-warming systems (3G, 4G), which cook-up the deterioration process, to over kill proportions (5G - also from satellites) so that any number of them can instantaneously be rendered condemned, but preferably before they claim old-age subsidies (pensions), and/or before they claim accident damages (vaccine-damage "law"-suits) – but obstruct that facility - and keep it in reserve for mass escalations, for as and when needed (depopulation agenda).
And to remotely control behaviour of survivors via injected receiver-nano-particles.
And demand that the houses stay 2 metes apart for easier mobile phone GPS locating, in case needed.
Hide the Real Solution
Undermine and discredit the best home maintenance solution, while substituting it with the scam, and brand any objections as conspiracy theories.
Pharmacy condemned
The mistranslation in the Bible of the Greek Φαρμακεια => pharmakeia in Galatians 5:20 as "witchcraft", instead of 'pharmacy', seems to have made it all possible. Corrected in the King of kings' Bible.
The Ways Out
Simple 1 pager - How to Lawfully Decline a Vaccine

Also demand that they show their authority (some piece of legislation).
Easily confound the legislation with this irrefutable Law Defence/ Challenge (see below x):
x This Challenge supercedes the "Magna Carta/ Common Law dissent", and all others.
Extra