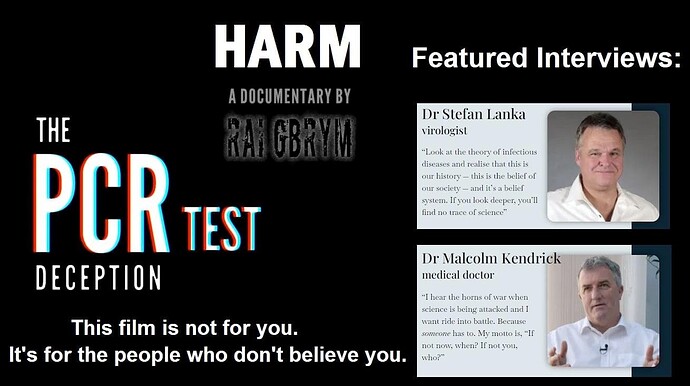 New Documentary on The PCR Test Deception is Banned on YouTube – Share this Film with Skeptics
by Brian Shilhavy, Editor, Health Impact News

Film producer Rai Gbrym reached out to me last week about a new documentary he had just produced that exposes the fraud of the PCR test.

He had just posted it on YouTube and it already had thousands of views. I immediately downloaded the video so that I could view it when I had some time.

When I went to watch it, it was already banned on YouTube, and no longer available.

After viewing it now, I can see why Big Tech doesn't want you to watch this, and why Google banned it on YouTube. If one can prove that the PCR Test used to detect COVID-19 is a fraud, then the entire "pandemic" is a fraud as well.

Continued at link.