The Great Reset in less than 5-min:
http://theeconomiccollapseblog.com/archives/what-is-the-great-reset
According to the World Economic Forum, "the Great Reset" is a "unique window of opportunity" for global leaders to shape "the future state of global relations, the direction of national economies, the priorities of societies, the nature of business models and the management of a global commons..."
To achieve a better outcome, the world must act jointly and swiftly to revamp all aspects of our societies and economies, from education to social contracts and working conditions. Every country, from the United States to China, must participate, and every industry, from oil and gas to tech, must be transformed. In short, we need a "Great Reset" of capitalism.
In other words, Schwab thinks that the global response to the COVID pandemic can be a blueprint for governing every area of our lives moving forward.
Can you say NEW WORLD ORDER?
Another way to put it is: Can you say Lucifer?
Lying Unholy Creature In Finite Earth Realm
COVID & The Great Reset
Well-written articles to connect all the dots. Click on the link boxes below.

PART 1 – Great Reset • Covid • Klaus Schwab • Prince Charles • Justin Trudeau • Boris Johnson • Build Back Better • Joe Biden • Donald Trump • US Election • UN, WHO, WEF, WTO, UNESCO • George Soros • 4th Industrial Revolution
PART 2 – Health Passports • Vaccines • Track & Trace Contact Apps • Transhumanism • 5G • Food • WEF • CCP Dominion Software • Face Masks • Covid Deaths • The Next Crisis
COVID – The Perfect "Cover" for More Control
---
Klaus Schwab wrote a new book called COVID-19: The Great Reset and in the book, the purpose of this plandemic – destroying "business as usual" – is clearly delineated.
"Klaus Schwab is a dangerous man. One must admit he deploys the technocratic jargon and terminology – what I call the "germinology" – to perfection, and can be quite convincing. But that does not make him right. It makes him sinister and portentous."

Can anyone explain that outfit Mr. Klaus wears, what it represents, please?
In COVID & the Great Reset – Connecting the Dots (PART 2)
The video from the World Economic Forum (WEF)
How to survive the 21st Century...
Orit Gadiesh who is the Chairman of Bain & Company, also served in the Isreal Army in the Deputy Chief of Staff Office.
https://www.bain.com/our-team/orit-gadiesh/
Bain is one of the world's leading consulting firms for the telecommunications industry. We have worked with 85% of the world's top 50 global telecom operators (excluding China), and 80% of the largest telecom equipment companies.
    **WHAT DO WE DO**...                                         

Telecom operators are waging a war for connectivity and customer intimacy. As profit pools decline, mobile and fixed services converge, and business boundaries in the broader ecosystem blur, Bain can help.
We serve telcos around the world, helping them to better understand their customers, build superior networks, find a sustainable path to growth and achieve cost leadership while maintaining a high-performance organization.
Our clients are passionate about seizing opportunities to transform their businesses, and our telecommunications consulting experts provide critical support and expertise to help companies achieve lasting results. We focus on developing pragmatic strategies to address our clients' most critical challenges.
at the 45:27 mark Orit Gadiesh states How to Survive the 21st Century | DAVOS 2020 - YouTube
**"Let me actually give a word for Europeans from a business point of view. A very important part in what is going to be going on is the way actual decisions are being made about technology, where its bought and how its used. And while the United States and China have the big platform that people talk about as far as technology companies, Europe is actually quite unique to the United States. It has 5G. People who can still actually make 5G working. Now in America there isn't a single company that can do that today. And the reason for that is because when mobile started the United States went a different direction. Europe agreed on a single format and they went down the experience curve both cost wise and experience wise. All US companies were sold to Europe or disappeared. Europeans are consolidated now. There is now China Korea and Europe.
That is an opportunity in my mind to actually take a step in technology and make a difference,, because when you think about the future those who control 5G or those who make 5G will also control all the infrastructure in which the technology that were talking about is gonna be."**
She says this with a crooked smile...
its truly frightening to think that who controls the 5G controls the infrastructure. As the 5G is tied to Corona virus, IOT, AI,
and just about every aspect of your life in the GREAT RESET
Kind of reminds you of Zbigniew Brzezinski: It Is Infinitely Easier to Kill a Million People than it is to Control Them. Or Kissinger: "Control oil and you control nations; control food and you control the people."
Her deep involvement with implementing 5G around the Globe is genocidal
If you go to Bain & Company, Orit Gadiesh - Management Consultant | Bain & Company) she states on a different video that the companies that are making this technology are Nokia and Ericsson, AND that the Chinese are ahead of the rest of the world.
Gibraltar Messengers report on 5G covers the crimminal activities surrounding Ericcson and 5G, bribes/corruption...
The Gibraltrar Messenger's, in depth Report on 5G [Gibraltar's Gamble with 5G] Gibraltar-Messenger.net
https://gibraltar-messenger.net/Gibraltar's%20Gamble%20With%205G%20-%206%20-%20GIBRALTAR%20Welcome%20to%20the%205G%20Trials.pdf
SECTION 6 – GIBRALTAR: Welcome to the 5G Trials
Ericsson's deplorable and criminal track record is laid bare for all to see.
Ericsson to pay $1B to resolve corruption investigation:
*GIBRALTAR'S GAMBLE WITH 5G –SECTION 6: GIB–WELCOME TO THE 5G TRIALS
Ericsson to pay $1B to resolve corruption investigation:
On Friday, December 6, 2019, the U.S. Department of Justice released details about the investigation. Notes from the release:
**Today, Swedish telecom giant Ericsson has admitted to a years-long campaign of corruption in five countries to solidify its grip on telecommunications business. Through slush funds, bribes, gifts, and graft, Ericsson conducted telecom business with the guiding principle that 'money talks.
'In 2000 and continuing until 2016, **the Company conspired with others in a longstanding scheme to pay bribes, to falsify books and records and to fail to implement reasonable internal accounting controls. Ericsson used third party agents and consultants to make bribe payments to government officials and/or to manage off-the-books slush funds. These agents were often engaged through sham contracts and paid pursuant to false invoices, and the payments to them were improperly accounted for in Ericsson's books and records.
Ericsson's corrupt conduct involved high-level executives and spanned 17 years and at least five countries, all in a misguided effort to increase profits.** Swedish telecom giant Ericsson has admitted to a years-long campaign of corruption in Djibouti, China, Vietnam, Indonesia and Kuwait to solidify its grip on telecommunications business.
Between 2010 and 2014, Ericsson, via a subsidiary, made approximately $2.1 million in bribe payments to high-ranking government officials in Djibouti in order to obtain a contract with the state-owned telecommunications company valued at approximately €20.3 million to modernize the mobile networks system in Djibouti.
In Kuwait, between 2011 and 2013, an Ericsson subsidiary promised a payment of approximately $450,000 to a consulting company at the request of a sales agent, and then entered into a sham contract with the consulting company and approved a fake invoice for services that were never performed in order to conceal the payment. The sales agent provided an Ericsson employee with inside information about a tender for the modernization of a state-owned telecommunications company's radio access network in Kuwait. An Ericsson subsidiary was awarded the contract valued at approximately $182 million; Ericsson subsequently made the $450,000 payment to the consulting company and improperly recorded it in its books.
In China, between 2000 and 2016, Ericsson subsidiaries caused tens of millions of dollars to be paid to various agents, consultants and service providers, a portion of which was used to fund a travel expense account in China that covered gifts, travel and entertainment for foreign officials, including customers from state-owned telecommunications companies. Ericsson used the travel expense account to win business with Chinese state-owned customers.
The story made headlines around the world: Gulf Times News – Ericsson to pay $1B to resolve corruption investigation –
This is a reflection of some hugely embarrassing and unacceptable behaviour in the past, and of course that is something we as a company are ashamed of and I personally am ashamed of, Ericsson's chief executive officer Borje Ekholm said in a phone interview.
But the settlement also allows us to put an end to a very long and wide-ranging process so now we can move forward and build a much stronger company for the future.
Maybe they are just embarrassed they got caught.
Ericsson Paid Out Millions in Bribes While CEO Borje Ekholm sat on Board – Light Reading, Networking the Communications Industry
Ericsson had already warned the market to expect fines of around $1 billion for earlier wrongdoing, but the alleged details of its activities -- disclosed in various statements published at the weekend -- will trouble investors and risk damage to the firm's reputation as it tries to land new 5G deals. Nor could Ericsson rule out the possibility of further probes in other jurisdictions following the US investigation.
Ericsson's response to the scandal has included the dismissal of 49 employees it describes as the key individuals, including some high-level executives.
The most glaring is how such widespread corruption went unnoticed for so many years.
It is certainly a shame that the money used for bribes and fines did not go for proper research into the health effects of EMF radiation over the past 17 years; or to employees – allowing them to keep their jobs. It's also disrespectful to the citizens.
Ericsson isn't exactly squeaky clean – Ericsson Bribery & Corruption – too little, too late? Or perfect – O2 to slap Ericsson with multi-million pound bill over network failure O2 and its Spanish parent Telefónica scheduled crisis talks in Dec. 2018.
See also:
Teller Report – Suspected corruption crimes that dropped Ericsson
Did Gibraltar media report it?
What other events get ignored by local media?
With these charges, one has to automatically ask, did any of these activities occur in Gibraltar?
It's also ironic that politicians claim the 5G rollout will help the economy by providing jobs, given Ericsson's own job cuts.
In Jan. 2016, Ericsson cut 3,900 jobs in Sweden.
Ericsson has been struggling in recent years with falling demand for mobile technology. Network carriers spent heavily on 4G networks, so smartphone and tablet users had access to network speeds fast enough to stream videos and music, but now have little left to upgrade.
In January 2018, Ericsson announced it cut 10,000 jobs and two top executives amid a costly turnaround.
Ericsson's major customers are wireless carriers, which largely already have all the equipment they need. They aren't expected to increase spending until the next generation of wireless technology, called 5G, is widely available in a few years.
Back in 2017, media reported that Ericsson considered laying off 25,000. That one might have been a market play, because its stocks spiked after the announcement.
The company faces mounting competition from China's Huawei and Finland's Nokia as well as weak emerging markets and falling spending by telecom operators with demand for next-generation 5G technology still years away.
The market is really full of ups and downs.
"Ericsson should be able to earn high returns on its 5G offerings for quite a long time to come," according to Investor Place article "Ericsson Stocks is Heading to at Least $10/share" in July 2018.
"Ericsson was one of the top stocks to buy in 2019, according to Morning Matters in November 2018, "Swedish networking equipment maker Ericsson (NASDAQ: ERIC) estimated in a 2017 study that new 5G-based opportunities could generate as much as $1.3 trillion in additional annual revenue by 2026 just for carriers."
Maybe even Gibraltarians who stay abreast of these market trends made a few quid on Ericsson stocks.
Of course, stocks may drop when scandals make the news. In Dec. 2015, Ericsson was involved in a bribery scandal in Greece.
But the latest scandal was in December 2019.
Greek businessman Thomas Liakounakoswas sent to jail pending trial on Friday after a seven-hour testimony on his role in Swedish telecom Ericsson's cash-for-contracts scandal before an investigative magistrate on corruption
You are feeding the beast (Revelation Chapter 13).
It only becomes more insatiable over time – and so powerful you don't think you can fight it. And you are clueless to the amount of power they hunger for – especially with the capabilities of 5G.
They are trying to convince you the world needs 5G – why, so we can entertain ourselves to death. The intelligent thing to do would be to stay at the drawing board and produce a safe product, instead of jumping the gun.
We are in no means the advanced society we think we are. If that were the case, we'd have used fibre optics decades ago. We knew it was more advanced then. T.H.E.Y chose WIFI – and are now introducing military-grade frequencies on the public. If it's a race – it's akin to an arms race – especially given its military and technocratic applications for The Empire.
An advanced society would have chosen free-energy that Tesla introduced – a Satanic one chose dirty oil.
*Picardo may claim 5G it's a Revolution – it's actually a Technocratic Coup d'état.
...for thy merchants were the great men of the earth; for by thy sorceries were all nations DECEIVED – Rev. 18:23
You can read all about THEIR EVIL AGENDA with 5G being part of The Great reset / NWO / Gibraltar-Messenger.net
Adam Green from Know More News has an interesting take on the Klaus Schwab WEF Great Reset
He scours thru articles that have been posted on the site in relation to the subversion of "the goyim", and the "messianic rise of the (Idumean) Jews".
He refers to the "reconciliation" of Esau and Jacob.
Its clear that Esau are the AshkeNAZI counterfeit Jews and not Jacob/Isreal, but they have twisted everything around and lied for thousands of years.
This is the fight of good against evil...
His video is about an hour, 'Shabbos in Davos', Great Reset, 4th Industrial Revolution, Israel, & Noahide Laws |
Covering such things as Klaus Schwab started this new foundation with the money he received from Dan David, of Isreal.
Klaus Schwab is knighted by Her Royal Hiney Elizabeth Mountbatten
Klaus Schwab received Annual Sir Stigmund Sternberg Award for Jewish Christian relations and "not boycotting Isreal"
32 countries for Noahide Laws...
Also Klaus Schwab talks about combating antisemitism many times, its part of the agenda
He also mocks Klaus Schwabs attire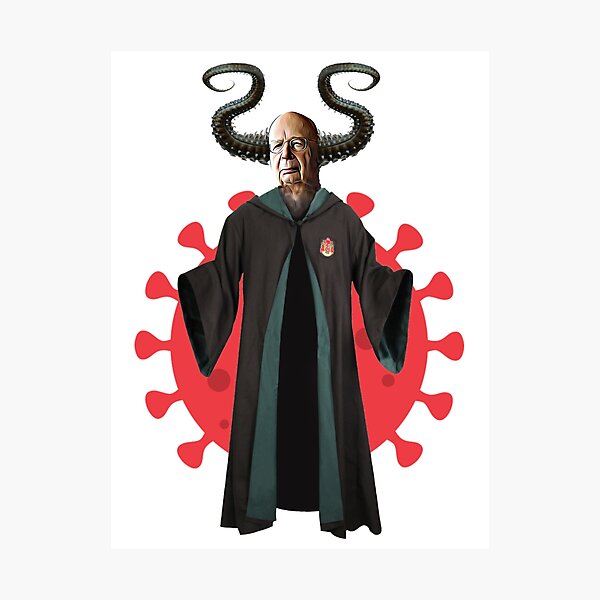 Also discussed in COVID & the Great Reset – Connecting the Dots (PART 2)
https://thetruthaboutcancer.com/great-reset-part-2/
Farmers & Food Imperialism
Problems with the WEF's Great Reset plan for the food industry:
The architects of the plan claim it will reduce food scarcity, hunger and disease, and even mitigate climate change. But a closer look at the corporations and think tanks the WEF is partnering with to usher in this global transformation suggests that the real motive is tighter corporate control over the food system by means of technological solutions."
The WEF insists the future of food and public health hinges on genetically modified organisms (GMOs), laboratory-grown protein, drugs and industrial chemicals. It's basically a corporate takeover of the entire food supply and system.
Much like the fake COVID pandemic, in order to further the fake food takeover, the WEF has partnered with the EAT Forum, which will set the political agenda for global food production. As noted by The Defender, the ultimate aim is to replace healthy nutritious foods with GMO "food," and EAT is working with UNICEF to create global food guidelines, sustainable development initiatives, and implement the permissible diet (which everyone will "choose"). The diet aims to decrease global meat and dairy intake by up to 90% and replaces it with lab-made foods, GMOs, and oil.
The WEF has partnered with Cargill as cheif sustainibility officers with governments to improve supply integrity with food and agriculture...
Here is an article on their track record:
Cargill: The Worst Company In the World
https://stories.mightyearth.org/cargill-worst-company-in-the-world/
The people who have been sickened or died from eating contaminated Cargill meat, the child laborers who grow the cocoa Cargill sells for the world's chocolate, the Midwesterners who drink water polluted by Cargill, the Indigenous People displaced by vast deforestation to make way for Cargill's animal feed, and the ordinary consumers who've paid more to put food on the dinner table because of Cargill's financial malfeasance — all have felt the impact of this agribusiness giant. Their lives are worse for having come into contact with Cargill.
...perhaps Cargill's largest negative impact on the natural world is its role in driving the destruction of the world's last remaining intact forests and prairies.
A Pattern of Deception and Destruction
Today, one privately-held company just may have more power to single-handedly destroy or protect the world's climate, water, food security, public health, and human rights than any single company in history. And it's not an oil company or a coal company, or any of the usual suspects. It's the Minnesota-based agribusiness giant Cargill....
Ivor Cummins on the Global Reset
The Lord has been warning us for years:
Identifying the opposition should be easy at this point: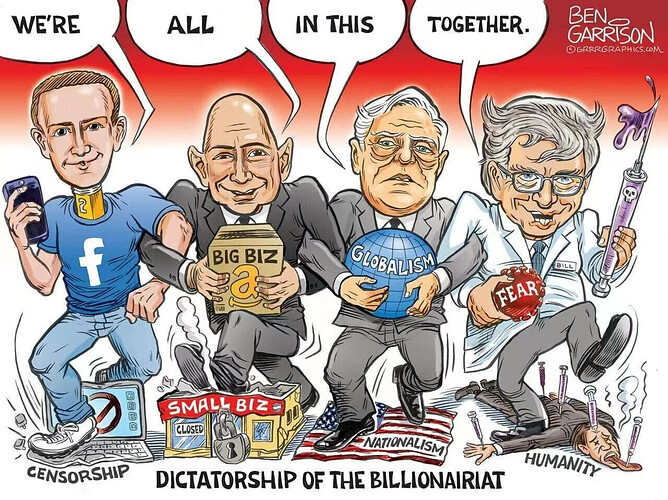 I was originally attracted to this video because it attempts to explain what those spider-web-like filaments raining down from the sky are, but then the video goes on to explain much more.
I cannot vouch for the accuracy of all its content. At 23:35 is a horrifying confession of evil.
The Great Reset's Official Launch Date Is 25-29 Jan 2021 In Davos, Switzerland
It will also engage over 430 cities in 150 countries, with heads of state and of government from the G20 and international organizations, industry leaders and public figures discussing in leadership panels how to advance and accelerate public-private collaboration on critical issues such as COVID-19 vaccination, and core communities like its International Business Council.
Bill Gates and the other Globalists want you to be happy owning nothing while they own everything.
The world is not overpopulated. The cities are packed like rats on purpose. Banksters' Wars lead to packed refugee camps, which lead to millions displaced off their own lands; elite corporations pillage wealth and resources from Africa and other nations. Besides every soul is here for a reason; and they keep regenerating to learn to be good so that they can go home. Gates and other Eugenicists are completely spiritually void of understanding.
Under God's Law all this would be distributed equally.
Lev. 25:10 And ye shall hallow the fiftieth year, and proclaim Liberty throughout [all] the land unto all the inhabitants thereof: it shall be a jubile unto you; and ye shall return every man unto his possession, and ye shall return every man unto his family.
What the world has an abundance of is corruption and injustice and thieves like Gates. The elites are a cancer on humanity, not the other way around. Up is not down. Left is not right. And evil is not good.
Isaiah 5:8
Woe unto them that join house to house, [that] lay field to field, till [there be] no more room [for the poor], that the rich may be placed alone in the midst of the earth!
Build Back Better – Just another slogan to keep all the players on the same page. Know them by their fruit (under 2min).
It doesn't really mean what they want you to think it means.
Communism and the Crony-Capitalist Heart: A Connection? (The Daniel Natal Show - under 12min)
If you liked Matt Damon speech on why he didn't take the NSA job in Good Will Hunting, you might like Daniel's train of thought.
Why do so many progressives get excited about communism, which is tied to the past? The billionaire class are trying to replicate an Amish lifestyle, while they leave us in the human zoo; they themselves buy land far away from everyone else with rolling hills and horses; whereas they would have us eat GMO; they make sure their families eat organic foods; whereas they encourage our kids to use social media and tech all day; they send their kids to Waldorf schools which ban all technological devices ... Maybe in setting up this quasi-communistic social system in the Great Reset, they are tipping their hand more than you know. Maybe in pushing Agenda 2030, gutting America's industrial base and turning us back into a neo-feudal agrarian plantation, they're telling you what their real values were all along.
The World Economic Forum Wants Us To Know There Is Nothing Sinister About Its Globalist Masterplan – The Great Reset
They insist that nothing could be further from the truth, telling us that The Great Reset is simply "an opportunity to build a better world."
The WEF's founder Klaus Schwab even wrote a book celebrating the pandemic not as a crisis but an opportunity for a 'new normal.'
But what if what most people actually want is not a 'new normal'.
WEF's enthusiasm to build, back better with windows of opportunity isn't well-liked, but that doesn't seem to bother the WEFers.
The New Normal - Documentary
A comprehensive look at the COVID-19 pandemic and how governments are using it to steer the world towards a totalitarian "new normal".
A potentially interesting headline and article, if true. -
Xi and Putin Stand Up for Humanity at Davos: Closed vs Open System Ideologies Clash Again
Between January 25-29, 2021, world leaders were corralled into a digital conference titled "The Davos Agenda" in order to discuss the foundations of the emerging new world economic architecture which has come to be called "The Great Reset".
Giddy Technocrats Celebrate the Crisis

Speaking at the World Economic Forum (WEF) last year, Prince Charles stated buoyantly "We have a golden opportunity to seize something good from this crisis- its unprecedented shockwaves may well make people more receptive to big visions of change. It is an opportunity we have never had before and may never have again." (1)

WEF founder and Chairman Klaus Schwab echoed these words saying: "The pandemic represents a rare but narrow window of opportunity to reflect, reimagine, and reset our world".

Even the Vatican itself under Pope Francis has jumped on board endorsing the Great Reset while creating a green "Council for Inclusive Capitalism With the Vatican".

U.S. Special Envoy for Climate John Kerry stated on January 23: "The notion of a Reset is more important than ever before. I personally believe we're at the dawn of an extremely exciting time."

Of course, words like "social justice", "equality" and "development" are freely bandied about by Davos creatures but when one digs into the means promoted to achieve the mass decarbonization of world civilization, a different picture emerges.
The article contains extracts of Putin and Xi's speeches.
What is it about Putin and Xi which inspires such fear in the hearts of the Great Reset Architects? In the simplest terms, the answer is "open system economics".

Open vs Closed Systems

While the Great Reset Architects are thoroughly committed to closed operating systems which demand computer models be imposed onto the world guiding a zero-growth policy towards total equilibrium and "entropy", the multipolar alliance led by Xi and Putin are committed to "open system" thinking.
21st Century Nikola Tesla: Maxwell Chikumbutso
Maxwell Chikumbutso's Game-Changing Free Energy Devices! shows that when Foster Gamble and Kimberly Carter Gamble released the 2011 documentary Thrive: What On Earth Will It Take?, it became one of the most widely seen films. The Gambles created the Thrive Movement with its 13 Sectors to help people around the world develop solutions to many problems.

The Gambles released Thrive II: This Is What It Takes in October 2020. They had found the answers to the questions they raised a decade ago and share them in this amazing documentary. Thrive II explores breakthrough innovations from around the world, shows the principles they have in common, and offers insights, tools, and strategies for reclaiming our lives and our future. Foster and Kimberly have traveled the world for decades looking for solutions, but did not plan to make a second documentary. However, what they discovered was so compelling and can provide the world with so many solutions to problems that they felt compelled to make Thrive II to share the information.

These insights are especially important now as the World Economic Forum threatens the world with The Great Reset and The Fourth Industrial Revolution for which none of the world's peoples voted. Foster Gamble was the featured last speaker at THE GREATER RESET on January 31 as shown in THE GREATER RESET: Inspiring Vision For Humanity!

One of the most important discoveries Foster made was the free energy generator developed by Sangulani (Maxwell) Chikumbutso, founder and Chief Technical Officer of Saith Holdings, in Zimbabwe. Foster explained in Thrive II that about 95% of free energy devices he has investigated failed to perform as claimed. However, when he learned about an inventor in Africa who had built a generator, car, helicopter, and drone that run on radio frequencies – a true free energy mechanism that keeps batteries consistently charged — Foster decided to go see for himself. He asked electronics engineer and researcher Nils Rognerud of Rognerud Research Inc. to accompany him.
In Great interview with Maxwell Chikumbutso, the inventor explains that his Greener Power Machine harnesses radio frequencies and converts them into energy. He describes his very unconventional "education" through visions. Chikumbutso points out that Nikola Tesla began experimenting with radio frequencies in the early 20th century. Chikumbutso says God gave him the calling to finish that work.

Chikumbutso explains that science and spirituality go hand in hand. This is the reality Foster Gamble and Kimberly Carter Gamble show in their documentaries. In 13 years from 2007-2020, Chikumbutso made seven ground-breaking inventions. He believes he is fulfilling what God sent him on Earth to do. He says there is nothing he can take credit for. He says he's just a simple person and he likes it that way. Tesla also thought his mind was just a receiving station rather than the originator of his ideas.
The Way home or face The Fire - By JAH
3:35 You can request and receive information from God, by learning to use your telepathic connection (the Holy-Spirit - 1st. John 2:27). "Seek and you will find", but ONLY if you seek with ALL your heart (Jeremiah 29:13), and in child-like humility.
Chikumbutso's Goal: Free Energy For Everyone

In Maxwell Chikumbutso – TV news in Zimbabwe (September 2020), Chikumbutso points out that he was poisoned (when the government jailed him to stop his inventions), but he believes he has to keep on fighting so everyone can have free energy. Chikumbutso is giving the blueprints for his Green Power Machine generator to poorer African communities for free:
Sangulani Maxwell Chikumbutso, the Zimbabwean inventor tells his story says:

A devout Christian, Maxwell says that in September of 1997, while praying at a certain mountain he received the scripture in Isaiah 46 from where the name Saith Technologies came, as in "thus saith the Lord". That is also the time he began receiving strange visions and visible blueprints even though he did not know any electronics at all. He says he learned most of what he knows about electronics from those visions.

Chikumbutso, born in 1980, is the inventor of the world's first green power generator which produces electricity using radio frequencies, an electric car, hybrid helicopter, and intelligent drone...
There are several videos contained within this interesting article. Maxwell gives all the credit for these inventions to God and does not claim any of it for himself. He has experienced opposition due to his inventions, but believes that he has to keep on fighting, so that everyone can benefit from having free energy.
What is The Great Reset? Davos Agenda 2021
The video "What is the Great Reset?" is a bizarre piece of PR / propaganda. At face value, it appears to say "don't worry about the Great Reset, we love you all very much". However, through coercive words and powerful symbols, the message most people get is "we're doing this … whether you like it or not".
Faith is God's armor, if people represent Him. He is the force that moves the mountains.
If one uses the code words, he can see that the Bible time travels and is layered with meanings, like with these examples:
Jeremiah 3:23 – Truly in vain [is salvation hoped for] from the hills (bureaucracies), [and from] the multitude of mountains (governments): truly in the "I AM" our God [is] the salvation of Israel (His people, not a country).

Jeremiah 51:25 – Behold, I [am] against thee, O destroying "mountain", saith the "I AM", which destroyest all the earth: and I will stretch out Mine hand upon thee, and roll thee down from the rocks, and will make thee a burnt mountain.

Ezekiel 6:2-3 – Son of man, set thy face toward the mountains (governments) of Israel (the People Israel), and prophesy against them. And say, Ye mountains of Israel, hear the word of the Lord "I AM"; Thus saith the Lord "I AM" to the mountains, and to the hills, to the rivers, and to the valleys; Behold, I, [even] I, will bring a sword upon you, and I will destroy your high places." "For we wrestle not against flesh and blood, but against principalities, against powers, against the rulers of the darkness of this world, against spiritual wickedness in high [places] (Ephesians 6:12)."

Revelation 6:14-16 – And the "heaven" (political systems) departed as a scroll when it is rolled together; and every "mountain" (government) and "island" (isolated group) were moved out of their places. And the kings of the earth, and the great men, and the rich men, and the chief captains, and the mighty men, and every bondman, and every free man, hid themselves in the dens and in the rocks of the mountains; and said to the mountains and rocks, Fall on us, and hide us from the face of Him that sitteth on the Throne, and from the wrath of the Lamb.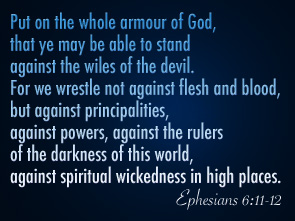 Souls have been picking sides since, identifying themselves as lambs or goats – wheat or tares, just as Jesus said, "I speak that which I have seen with my Father: and ye do that which ye have seen with your father (Lucifer – Satan) (John 8:29)." It's all becoming clear to the Heavens whose side each soul is on. Even those in the UN know this, as stated by Maurice Strong in his keynote address to the UN Earth Summit in 1992, "The responsibility of each human-being today is to choose between the force of darkness and the force of light. We must therefore transform our attitudes and values, and adopt a renewed respect for the superior law of Divine Nature." This quote is from The United Nations Exposed, by William F. Jasper; and divine nature has a double meaning.
Big Tech Dominance Ties to Technocracy Agenda—Interview with Patrick Wood on the Rise of Technocracy
Premiered Jan 18, 2021
The annual World Economic Forum took place last week via teleconference, what I'm calling Virtual Davos, and at this year's event, of course, the signature topic was their project called the Great Reset.(upload://d8jBUzmGAtjXrknVjk9v9Yqx8a8.jpeg) (Great Reset? Putin Says, "Not So Fast" | The Truthseeker)
Genesis 4:1 And Adam knew Eve his wife; and she conceived, and bare Cain (Possessions), and said, I have gotten a man from the "I AM". 4:2 And she again bare his brother Abel (the breath of Life).
Materialism KILLS Spirituality
Revelation 3:17 Because thou sayest, I am rich, and increased with goods, and have need of nothing; and knowest not that thou art wretched, and miserable, and poor, and blind, and naked:
3:18 I counsel thee to buy of me gold tried in the fire, that thou mayest be rich; and white raiment, that thou mayest be clothed, and [that] the shame of thy nakedness do not appear; and anoint thine eyes with eyesalve, that thou mayest see.
3:19 As many as I love, I REBUKE AND CHASTEN: be zealous therefore, and repent.

This is the NWO = Great Reset, applying a fresh coat of lipstick on an old pig.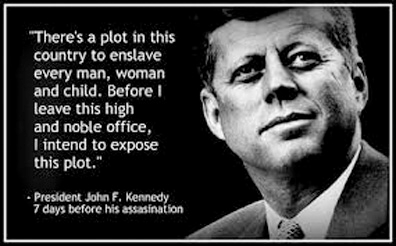 World Economic Forum seeks to enslave Americans by replacing free-market capitalism with "Great Reset" to roll out global socialism
The coronavirus crisis presents n opportunity for a "new kind of capitalism" and "great reset" of global economies, politics, and societies, according to World Economic Forum (WEF) founder and executive chairman Klaus Schwab.*
https://www.naturalnews.co
m/2020-10-22-world-economic-forum-enslave-americans-replacing-capitalism-great-reset.html
Feb 21, 2021
The criminally insane are destroying the planet along with billions of lives, if not stopped.
Klaus Schwab – The New Karl Marx Destined to Kill Hundreds of Millions
Born in Ravensburg in 1938, Klaus Schwab is a child of Adolf Hitler's Germany, a police-state regime built on fear and violence, on brainwashing and control, on propaganda and lies, on industrialism and eugenics, on dehumanisation and "disinfection", on a chilling and grandiose vision of a "new order" that would last a thousand years.
Schwab seems to have dedicated his life to reinventing that nightmare and to trying to turn it into a reality not just for Germany but for the whole world.
Worse still, as his own words confirm time and time again, his technocratic fascist vision is also a twisted transhumanist one, which will merge humans with machines in "curious mixes of digital-and-analog life", which will infect our bodies with "Smart Dust" and in which the police will apparently be able to read our brains.
(The Insanity of the Covaids Cult… and Cryptos Skyrocketing as we Enter into the Great Reset | The Truthseeker)
Great Reset Transhumanism: Merging Man & Machine
video time 14:31
Klaus Schwab's Own Words
Dr Vernon Coleman
Klaus Schwab, the founder and executive chairman of the World Economic Forum, and a man whom some regard as a dead ringer for Dr Strangelove, has a knighthood.
I would now believe anyone who told me that Queen Elizabeth travels everywhere by broomstick. She betrayed her people by not speaking out about the European Union and her family has furthered that betrayal by supporting the Great Reset and the intended slavery of the British people.
Schwab wrote a book called, Shaping the Future of the Fourth Industrial Revolution, and subtitled A guide to building a better world. It should, I think, have been called Nightmare on Your Street.........
A Word to the Stiff-Necked
No, Russia isn't going to save the day – it's going to bring The Day.
Even Klaus Schwab should know the gist from the German cliché, "Die Geister, die ich rief." [The spirits I have summoned I cannot now get rid of].
This NWO plan has to stop. And it's going to stop. Just like when God brought in Nebuchadnezzar to destroy Jerusalem and Egypt for their disobedience, God will bring in Russia (and China), the kings of the East, to destroy The West for its insurrection against Him.
Proverbs 6:16 These six [things] doth the "I AM" hate: yea, seven [are] an abomination unto him:
Proverbs 6:17 A proud look, a lying tongue, and hands that shed innocent blood,
Proverbs 6:18 An heart that deviseth wicked imaginations, feet that be swift in running to mischief,
Proverbs 6:19 A false witness [that] speaketh lies, and he that soweth discord among brethren.
The United Nations Crumbles
Lucifer, through the United Nations, the Wall, will never be able to bring in the New World Order completely; nor can he bring it in through the Roman Catholic Church; although THEY drag us through Hell to try to achieve their pipeline dreams.
Ezekiel 13:14 So will I break down the wall (U.N.) that ye have daubed with untempered [mortar], and bring it down to the ground, so that the foundation thereof shall be discovered, and it shall fall, and ye shall be consumed in the midst thereof: and ye shall know that I [am] the "I AM".
They plot and plan.
Ezekiel 38:11-12 And thou shalt say, I will go up to the land of unwalled villages; I will go to them that are at rest, that dwell safely, all of them dwelling without walls, and having neither bars nor gates (no defences), to take a spoil, and to take a prey; to turn thine hand upon the desolate places [that are now] inhabited, and upon the people [that are] gathered out of the nations…
Ezekiel 38 (extract)
Thus says the Lord God; behold I AM against you Gog the prince of Rosh (Russia) Meshech (Moscow) and Tubal (Tobolsk) - the Western and Eastern Capitols of the U.S.S.R. (now called the C.I.S. ): I will turn you back (from seeking peace) and put hooks into your jaws (hunger), and I will bring you forth, with all your armed forces and Persia, Ethiopia, Libya, Gomer, Togarmah and ALL the earth with them against My people Israel (Britain and the British Commonwealth; America; Scandinavia; the Netherlands; the Baltic States; Northern France; Northern Spain and the Jews) to the lands of unwalled villages (walls of untempered mortar) without bars or gates (no defences because of defence cuts after the "so-called" peace dividend), when they (the politicians - foolish prophets ) say peace, peace and there was NO peace .

This is when the tide turns on the whole shebang. The NWO Luciferians think they have the upper-hand; and planned all along to use Russia to militarily subdue the West. They've spent trillions to supply them with the best equipment; while at the same time making the West's a bunch of junk. They have planned all along to crash the Market, but not before securing ownership of practically everything using their fiat-money, fractional reserve banking and usury; and what they don't own yet, they'll buy in the fire sale. They've crafted all kinds of legislation to insulate them; and have created storm troopers to protect them. What they don't expect is that it's all going to backfire. God has always had the upper-hand; and will use Gog and Magog as He sees fit. And although the banksters still wield a great deal of power in Russia, the Russian people support Putin, not The System.
"Remember how the Unbelievers plotted against thee, to keep thee in bonds, or slay thee, or get thee out (of thy home). They plot and plan, and "I AM" too plans, but the Best of Planners is "I AM" (Sura 8:30)."
It is God Who is helping Russia out-maneuver the West. He is on their side now, for a Divine purpose and a Divine lesson – and He will use them to defeat the governmental monster that is devouring the life out of its host nation. That is why Daniel described the last government on Earth will be ruled by the "Stone", which is Christ. It will be God's Theocracy, not the "One World Religion and Government", known as the NWO.
There is also the promise of things to come. God's Kingdom, here on Earth, with His Perfect Law of Liberty in Force, providing TRUE Freedom, Justice, Peace, Prosperity, Safety and Security for ALL. So you see, Light has come into this world (1948), exactly as prophesied, but unfortunately most prefer the darkness, rather than the Light (John 3:19-21).
All the Klaus Schwabs, and all the kings men
All the Queens horses, and foxes in the den
All the vaccines and tests and kits
All the extermination NWO hits
All economic, social and familial folds
All dark winter deceits to be told
All evil and corruption will come to an end
All those with God bring justice and defend
All truth all light all fairness does shine
All with the help of Christ, eternity be mine
https://jahtruth.net/horse.htm
https://jahtruth.net/emmau2.htm
https://jahtruth.net/bibcode.htm