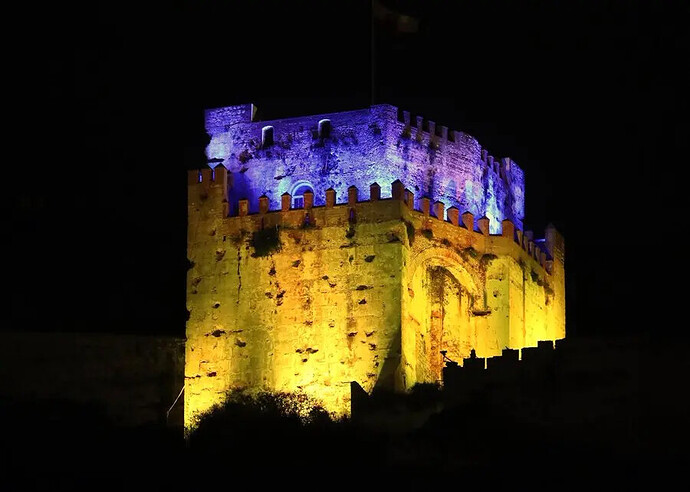 Gibraltar Moorish Castle and the flag of the Ukraine.
Vijay Daryanani, the port's minister, has instructed Gibraltar)'s port Captain not to provide access, services, support or facilities to vessels believed to be connected to Russia.

The port workers will turn away any ship controlled or owned by Russia, those that are flying a Russian flag or ships that are registered in Russia.

The ministry has also directed the port captain to turn away vessels carrying load or cargo owned by Russia, or that is being delivered to Russia.

The defiant move comes on the seventh day of attacks on Ukraine by Vladimir Putin's military.

Gibraltar has shown its support for Ukraine in recent days as its iconic Moorish castle landmark was lit in the colours of Ukraine's flag.

The country also announced that Ukrainian nationals fleeing to safety would not need a visa to enter Gibraltar, with later clarification that basic security checks at the border will be carried out.
Who knew the Ukraine Crisis would be the magic cure for covid?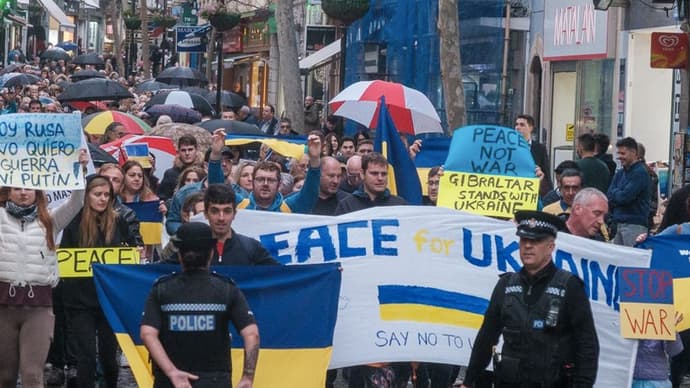 Gibraltarians still falling for all the propaganda, credible or not.
Tugging at the heart strings so that Europe accepts a flood of refugees:
For example, Ireland make take in more than 100,000 Ukrainian refugees, Minister says.

All Covid-19 international travel requirements for Ireland scrapped from tomorrow - RSVP Live

The Minister for Health also said that the relief of these restrictions will help those fleeing Ukraine and neighbouring countries for Ireland.