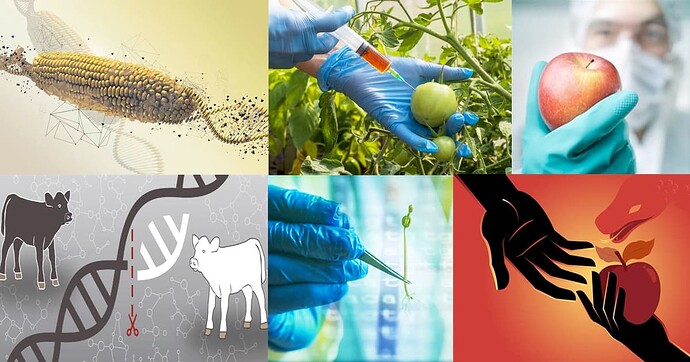 Matt. 24:22 And except those days should be shortened, there should no flesh be saved: but for the Elect's sake those days shall be shortened.
---
Regulators ignore the safety and ethical issues of gene-edited crops and livestock
Warning from years back:-
Genetically Modified Foods
Genetically Modified "Terminator" Seeds.
Why T.H.E.Y. are getting away with it:-
Legislation like these:
And through the elite:
Disbelief as "Green King" Charles Gives Royal Assent to New Gene Breeding Technology
Deut 4:2 Ye shall not ADD unto the word which I command you, neither shall ye diminish [ought] from it, that ye may keep the Commandments of the "I AM" your God which I COMMAND you.
The Best Green Economy Solution:-
GREEN, SUSTAINABLE ECONOMICS A PHASE OF DIVINE LAW
RETURN TO GOD'S LAW.
Mal. 4:4 Remember ye and return to The Law of Moses My servant, which I commanded unto him in Horeb for all Israel, [with] the Statutes and Judgments.