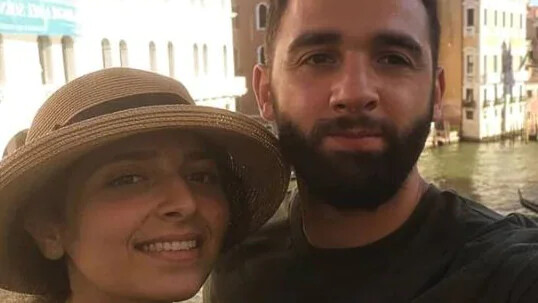 A Melbourne couple who gave birth while in quarantine and were immediately separated from their baby have had a request for an exemption to meet their son denied by health authorities.

Sarah and Moe Haidar had returned to Australia from Qatar and were in a Brisbane hotel when on May 26, Ms Haider was rushed to hospital for an emergency C-section due to "complications".

Since the traumatic birth, neither parents have laid eyes on or touched their baby, instead relying on FaceTime despite both reportedly being fully vaccinated and returning several negative Covid-19 tests.

"I understand that they're almost at the end of their quarantine period so then they will, of course, be able to see their baby," Dr Jeannette Young, Queensland chief health officer.

Continued at link.
Dr Jeannette Young – Oz Health Minister Admits Vax Doesn't Work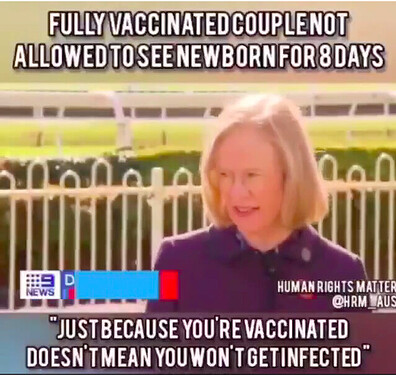 Stay Away from Vaxxed People – They are Shedding
The Most Remarkable Aspect of the Unprecedented Lockdowns: The Widespread Compliance