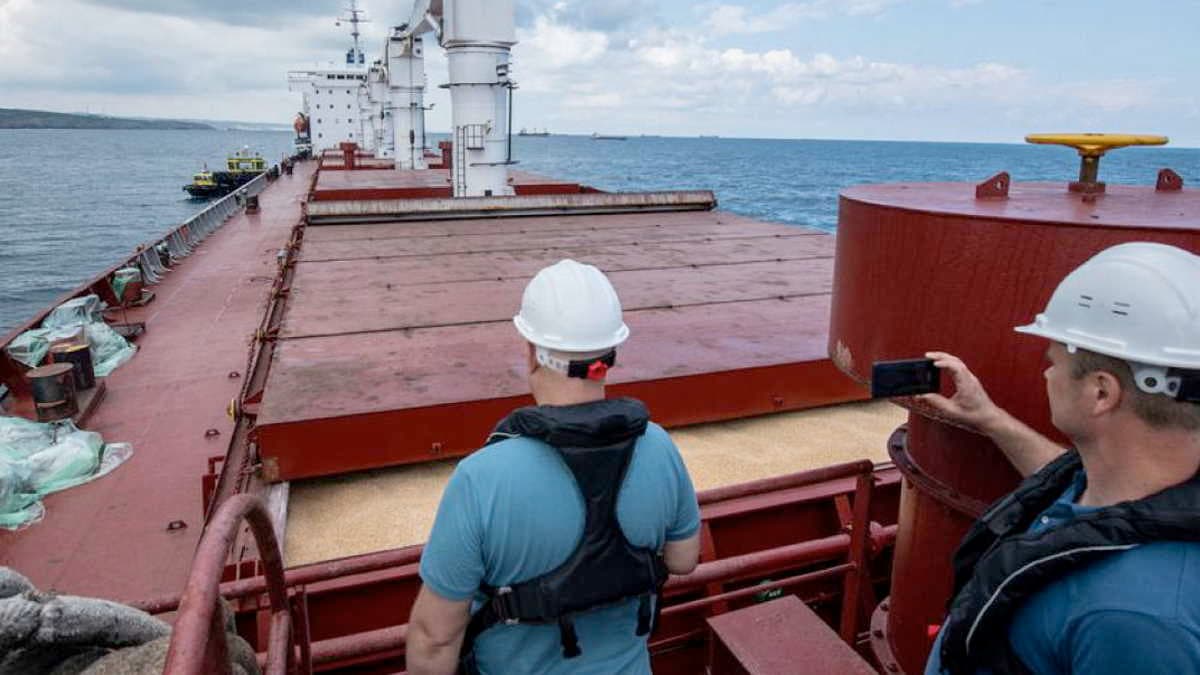 "The Joint Coordination Centre (JCC) reports that four vessels left Ukrainian ports today [on November 23] carrying a total of 126,311 metric tonnes of grain and other food products under the Black Sea Grain Initiative," the center said.
In particular, two vessels - the Vasiliy Bozhenko, with 1,500 tonnes of sunflower seed on board, and the Puffin, carrying 18,100 tonnes of wheat - are both bound for Turkey.
The Evengelistria vessel is carrying 40,711 tonnes of sunflower seed to France, and the Kydonia is heading to Spain with 66,000 tonnes of barley on board.
Also, one more vessel transited the maritime humanitarian corridor on Wednesday heading to a Ukrainian port under the Black Sea Grain Initiative.
Another 82 bulkers able to export around 1.9 million tonnes of agricultural products are waiting to enter the Ukrainian ports, and 30 loaded vessels are awaiting inspection in Turkish territorial waters before proceeding to their points of destination, the JCC said.
"As of 23 November, the total tonnage of grain and other foodstuffs exported from the three Ukrainian ports is 11,853,507 metric tonnes. A total of 970 voyages (479 inbound and 491 outbound) have been enabled so far," the center said.