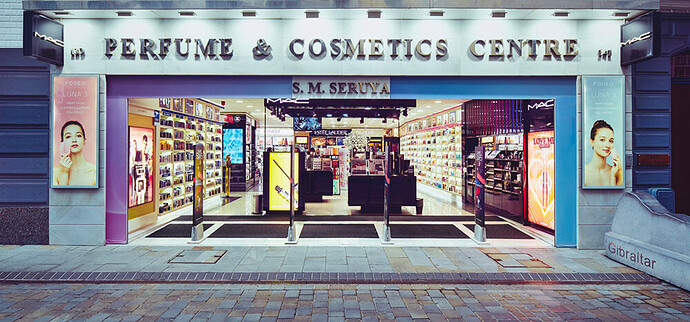 Swedish beauty tech and wellness giant, Foreo has partnered SM Seruya Limited to open two new stores; one downtown at 139 Main Street, Gibraltar and another at Gibraltar International Airport's Departure Lounge.

Global Travel Retail Director Gary Leong said: "We are beyond excited to enter the Gibraltar market in partnership with SM Seruya. As a major tourist destination connected directly with main cities in the United Kingdom, it proves to be a promising market for our brand.

SM Seruya's Managing Director, Shaya Seruya shared similar sentiments. "Having such an international brand in the beauty industry on board is a great accomplishment for SM Seruya.

More at link.
Wonder if this is good news for some who were recently made redundant - S.M Seruya to begin a restructuring process, with a maximum of 25 redundancies envisaged
It's probably good news for others -
Some names associated with SM Seruya -
Robert Solomon, Director
Joseph Louis Cavilla, Director
Joseph Nahon, Director
Shaya Michael Seruya, Director