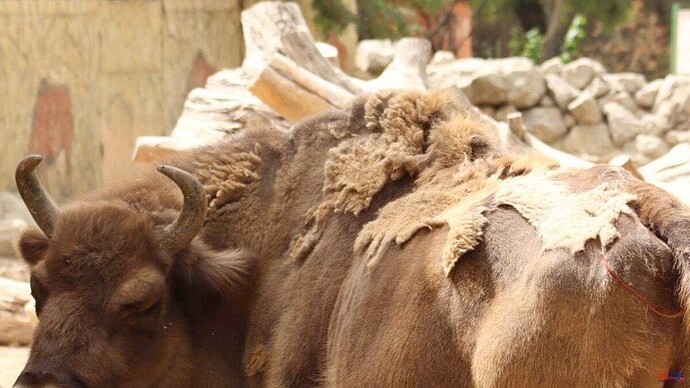 The Zoobotánico de Jerez (Cádiz) has welcomed, on August 3, the birth of a European bison calf that develops normally and can already be observed in its installation in the park.
In fact, the calf breastfeeds from the first moment and its mother shows very good maternal behavior, as reported by the Jerez City Council in a statement.
Likewise, they have pointed out that their parents are a female born in 2007, at the Santillana zoo and, their father a male born, in 2018, and from Zoodyseé in France. He is the first birth of this couple.
Indiscriminate hunting was what brought the species to the brink of extinction. Today and thanks to the work of zoos, they live freely in the Bialowieza Forest (Poland).
The Return of the Bison: Europe's Largest Wild Animal