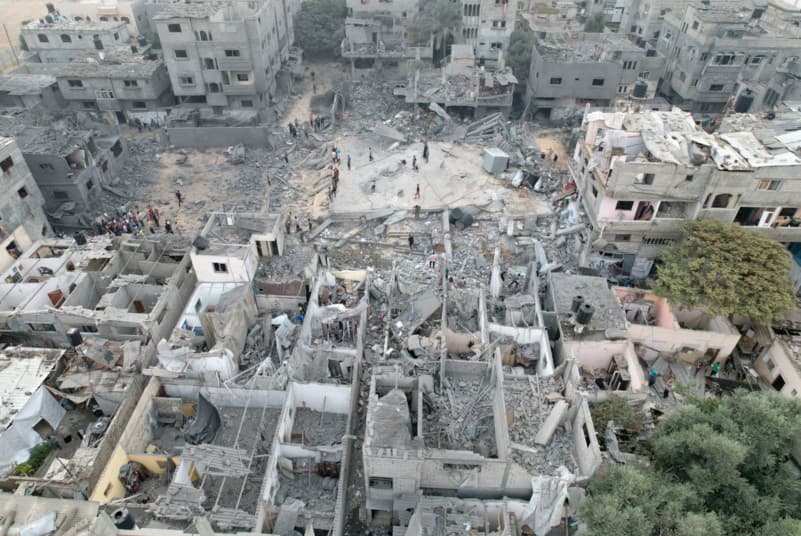 Even amid the horror in Gaza, some EU member states have been busy doing business with Israel approving lucrative arms deliveries, in the full knowledge that they will be used against a civilian population under siege.
A month on, with a death toll of 10,955 (as of Friday 10 November) and Gaza largely reduced to rubble, the EU has yet to call on Israel to ceasefire.
Throughout the past month, European leaders have reaffirmed Israel's right to defend itself even as it has dropped more than 25,000 tonnes of explosives, a force equivalent to two nuclear bombs, on one of the most densely-populated areas on the planet.
But Europe's political and military support for Israel is nothing new.
For decades, EU member states have provided military wares to Israel's occupation forces, with almost 30 percent of their major conventional weaponry originating in Germany (23.9 percent) and Italy (5.9 percent).
Considering how embedded Europe's arms industry is with the US war machine, it is reasonable to assume that much of this equipment contains European arms components.