Back in 2019, the European Commission announced a plan that made gearhead minds explode. Starting in 2022, all new cars would come with devices that try to curb speeding.

News about the scary-sounding idea went quiet for a while, but as Carscoops reports, UK AutoTrader's Rory Reid is here to remind us that residents of Europe and perhaps even the United Kingdom will deal with this tech in every new car starting next year:

The system is called Intelligent Speed Assistance (ISA) and the idea behind it is that through a GPS and street sign recognition, a car can try to limit a driver's speed to the speed limit. The European Transport Safety Council notes that when a driver tries to exceed the speed limit, the vehicle can use various methods to slow them down.
Mandatory Speed Limiters Are Coming, And They'll Be Even Worse Than We Thought
In a move that sounds like something straight out of George Orwell's dystopian nightmare, 1984, the European Union has declared that all new cars sold in Europe and introduced after 2022 must be fitted with speed limiters.
EU ruling means speed limiters will be mandatory in the UK by 2022
Please note that this video below is embedded in the top two articles above; and while it is a You-Tube video, no other alternative was found. It is a news-type video and featured on MSN, so the likelihood of it being deleted are slim.
Mandatory Car SPEED LIMITERS Are Coming!
Will it apply to the UK?, he asked.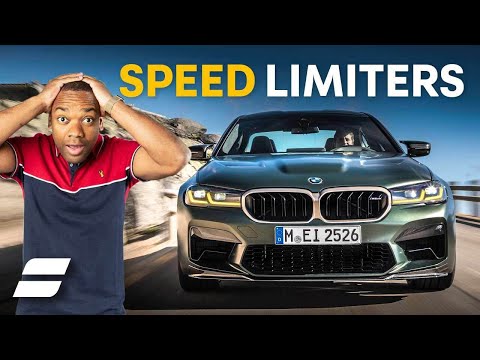 These global technocrats are control-freaks!