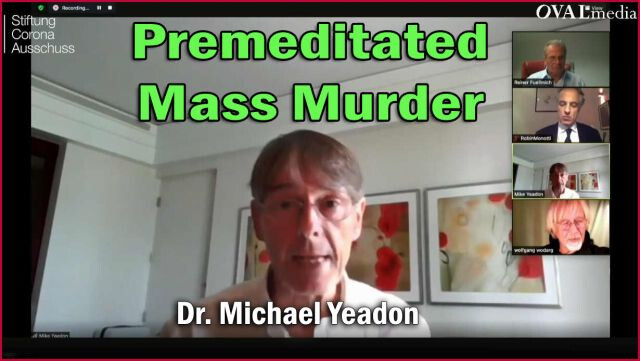 Dr. Michael Yeadon interviewed by Reiner Fuellmich's Corona Investigative Committee in Berlin.

Dr. Yeadon claims deadly vaccine Lot numbers are evidence of premeditated mass murder.

View at link.
---
The Truth about pharmaceutical drugs – They are ALL poisons.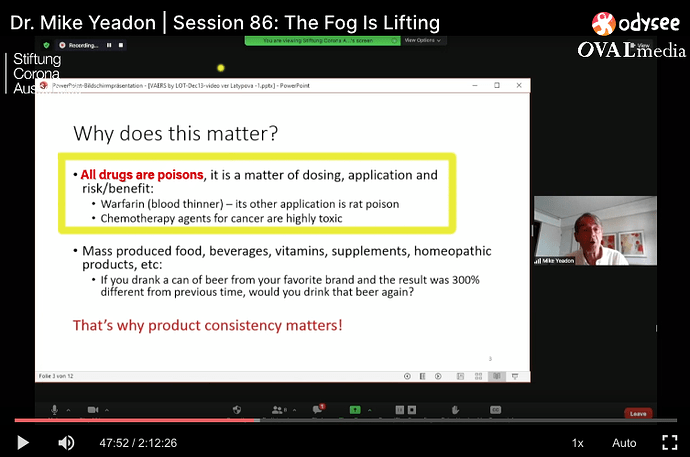 How can taking poisons not poison you? Pharmaceutical products are ALL poisons that kill the symptoms of your sickness, to deceive you into thinking they have cured you, because the symptoms have disappeared, but, in reality, they are making you sicker, because they are poisoning your body, and the poisons are causing other sicknesses, that they call side-effects. Then they give you more poisons to treat/kill the symptoms of the side-effects, that create even more side-effects, until they kill your body, whilst making lots of money from you.
Eventually many people end up in care-homes, and the care-home owners take the people's money and houses in payment, until they die penniless.
It's all about stealing your money and killing you - ££££££££££/$$$$$$$$$$/€€€€€€€€€.
JAHTruth.net/heal
JAHTruth.net/drugs
KIng of kings' Bible - Galatians 5:19 Now the works of the flesh are manifest, which are [these]; Adultery, fornication, uncleanness, lasciviousness,
5:20 Idolatry, PHARMACY, hatred, variance, emulations, wrath, strife, seditions, heresies,
5:21 Envyings, murders, drunkenness, revellings, and such like: of the which I tell you before, as I have also told [you] in time past, that they which do such things shall NOT inherit The Kingdom of God.
JAHTruth.net/kofk-free/Bible
King of kings' Bible - Exodus 22:18 Thou shalt not suffer a witch/pharmacist to live.
Now you know why - they are murderers.