Due to YouTube's censorship of relevant news and truth being revealed by brave whistle blowers and truthers, this bitchute channel was created to be a bastion of truth for our Defending-Gibraltar forum site.
This channel – now being dubbed DGTV – also contains videos that support posts featured on the new Gibraltar Messenger website.
Since being created in early July 2022, DGTV has garnered over 100K views. And in only a few short months, over 200 have subscribed to the channel.
Playlists are available to view for members of bitchute or subscribers to the channel.
Videos are added daily on a wide-range of topics.
Topics include Covid Plandemic, Russia/Ukraine/WW3 News, New World Order, Health, Survival, Anti-corruption, WEF defiance, Science & Technology, Environment, Economics, Christianity, God and much more. Regional focus include the UK, Europe, Gibraltar, Spain, and The Campo.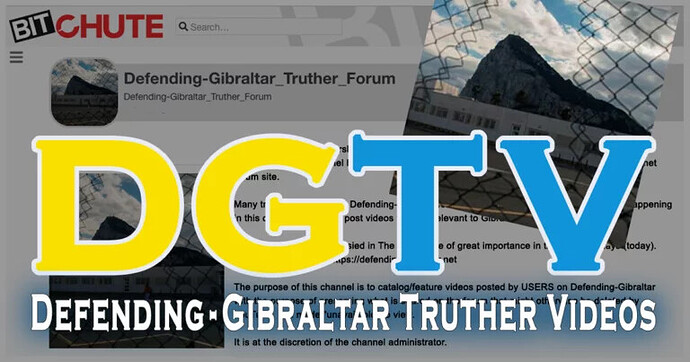 Defending-Gibraltar Truther Forum (DGTV)
Please Share DGTV links. Please share Defending-Gibraltar links. And please share Gibraltar-Messenger links.
Thank you.