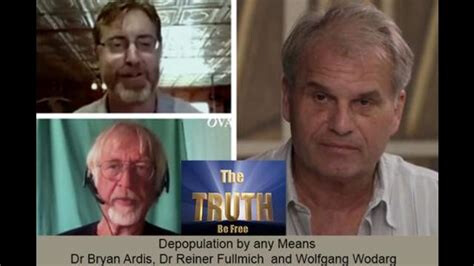 The experts in this video prove that not only are T.H.E.Y. killing people through their pharmaceutical industry, but that T.H.E.Y. are guilty of premeditated murder, or in the States Murder One - First degree-murder.
T.H.E.Y. all need to be executed for their crimes against humanity.
In this vitally important interview with Dr. Bryan Ardis, Dr. Reiner Fuellmich discovers the truth about Dr. Antony Fauci knowing what the adverse effects would be and the agenda to vaccinate the world. The number of deaths arising from these 'so-called' vaccines is rising to unbelievable levels and still, they press on, now wanting to inject 16-year-olds in the UK!
---
This interview is part of Dr. Reiner Fuellmich gathering expert evidence for the international tort case.
CRIMES AGAINST HUMANITY – Dr. Reiner Fuellmich, his bombshell videos, and the legal-suits
NUREMBERG 2.0: Legal team wants 'second Nuremberg tribunal' to try global lockdown promoters for crimes against humanity
FDA Cover-Up – They Knew About Deadly Vax Side Effects! – Dr. Bryan Ardis