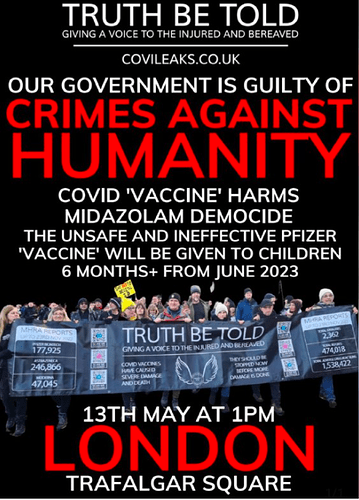 May 13, 2023 at 1 p.m.
London Traflagar Square
Our Mission
We fight for Freedom, Truth and Justice.

Through action in our community including outreach and Freedom Rallies, we strive to bring our community together and to grow Our Movement.

We seek the truth and provide the truth through publishing what the mainstream media won't.

We endeavour to encourage and support others to stand for Freedom.