The Covid response has, so far, Cost the british taxpayer £317 BILLION, and it looks like there is no end to it.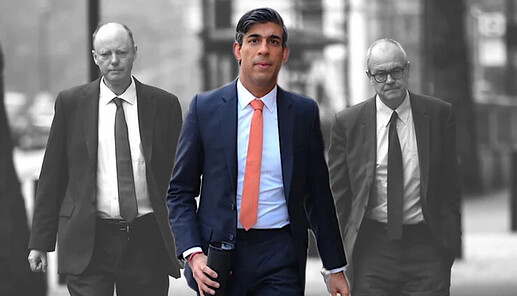 Pension Grabbers?
Rishi Sunak Raids Your Pension to Pay for Covid Pandemic
Rishi Sunak, hailed by Covidians as 'the greatest chancellor in history' because he paid for them to sit on their arses for a year, is about to begin clawing back that money by robbing everyone of their pension.

Polls have shown Covidians who also just happen to be the middle class home-county gimps who can work from home and have been least affected by lockdowns, are those most supportive of Sunak's Socialist-style spending, and, will be least affected when he starts clawing back the billions he's spent.

According to The Daily Telegraph, the Treasury is drawing up plans to change the way pension contributions are taxed.
Also on Vision News:
Did SAGE Meddle in the Budget? – Who exactly is running the country? Because it is clear from Rishi Sunak's disastrous budget that it's not him or Boris Johnson. The Budget was full of SAGE created diktats leading some to suggest that the scientific advisory group is now running the country by de facto. SAGE, who have known Communists within their ranks, have been accused of a secret political agenda, using Covid as an excuse to impose Marxism on an unsuspecting public.
On Defending-Gibraltar:
Who controls the British Government response to Covid–19?
The Rothschild planned financial collapse is only a second wave away