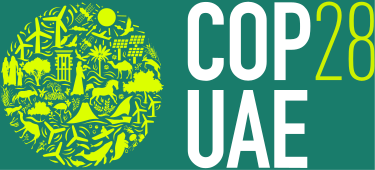 The 2023 United Nations Climate Change Conference** or **Conference of the Parties of the UNFCCC, more commonly referred to as COP28, will be the 28th United Nations Climate Change conference, held from November 30 until December 12, 2023, at the Expo City, Dubai.
In September 2023 the first global stocktake report was published. According to the report for reach carbon neutrality, a phase out of unabated fossil fuels is needed (before it the United Nations avoided to say it). It is the first two-year assessment of global progress to slow down climate change called the "global stocktake." The overview was established during COP26 in Glasgow and is scheduled to be repeated every five years. The Global Stocktake is a fundamental component of the Paris Agreement which is used to monitor its implementation and evaluate the collective progress made in achieving the agreed goals.
In June 2023, governments gathered in Bonn to prepare for COP28.
Campaigning journalist Amy Westervelt has been critical of lead‑up efforts by the UN organizers to improve the transparency of COP 28 by requiring industry lobbyists to identify and argues this measure is entirely inadequate to control influence.
The UAE invited the president of Syria, Bashar al-Assad to COP28. The UAE was alleged of willing to assist Assad to improve his image. Human Rights Watch said it was outrageous that COP28 was being used to reintroduce Assad in the international community.
The United Nations (UN) annual climate change conference, also known as the 'Conference of the Parties' or 'COP', brings together world leaders, ministers and negotiators to agree on how to address climate change. The negotiating parties include governments that have signed the UN Framework Convention on Climate Change (UNFCCC), the Kyoto Protocol and/or the Paris Agreement. The COPs are also attended by thousands of representatives from civil society, the private sector, international organizations and the media.
Key issues to watch at COP28
COP28 is important for several reasons, not least because it marks the conclusion of the first global stocktake (GST), the main mechanism through which progress under the Paris Agreement is assessed. It is clear the world is not on track to meeting the agreement's goals, but the hope is that governments at COP28 will come up with a roadmap to accelerate climate action.
Other critical tasks facing negotiators in Dubai include getting the loss and damage fund (established at COP27) up and running and agreeing on a framework for the Paris Agreement's global goal on adaptation (GGA). Other issues that are likely to receive much attention, and which may be reflected across several negotiating streams, include energy transition and food systems transformation. And, as is often the case, discussions and negotiations on climate finance are likely to be centre stage.