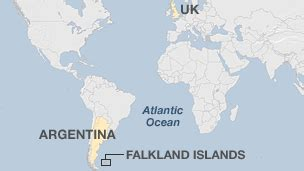 Communist China has agreed to back Argentina's tenuous claim to the British Falkland Islands, in exchange for Buenos Aires backing Beijing's even more tenuous claim of ownership of Taiwan and signing onto the Belt and Road Initiative.

Following a meeting in the Great Hall of the People in Beijing between left-wing President of Argentina Alberto Fernández and Chinese dictator Xi Jinping on Sunday, China announced that it will formally back the South American country's claim to Britain's Falkland Islands, while Fernández pledged his support for the so-called one-China policy of Beijing which lays claim to Taiwan.
Would Communist China Back Spain's Claim to British Gibraltar, with Bribes to Madrid and Belt and Road Cash?