China is now building its own crewed station, Tiangong, after being effectively banned from participation in the International Space Station by a congressional act prohibiting NASA's cooperation with Beijing.

The National Natural Science Foundation of China (NSFC) recently released a five-year plan outlining the "urgent need" to invest in space exploration equipment research.

The modular spaceship would have to be launched numerous times and constructed in space, according to the released outline, because it would be too heavy and large to be launched in one trip.

The massive structures envisioned by the NSFC would dwarf the International Space Station, which stretches only 357 feet end-to-end and may take decades, if not centuries, to construct.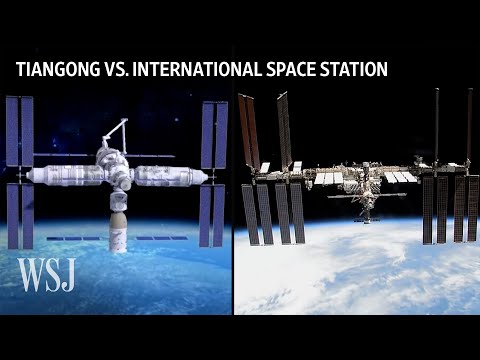 Yet, all these man-made spacecraft pale in comparison to the New Jerusalem - which is described to be about the size of the Earth's moon.
Revelation 21:2 And I John saw the Holy City, "New Jerusalem", coming DOWN from God OUT OF HEAVEN, prepared as a Bride adorned for her husband.
Revelation 21:16 And the city lieth foursquare, and the length is as large as the breadth: and he measured the city with the reed, twelve thousand furlongs. The length and the breadth and the height of it are equal.