Has Lithium Become the New Poppy?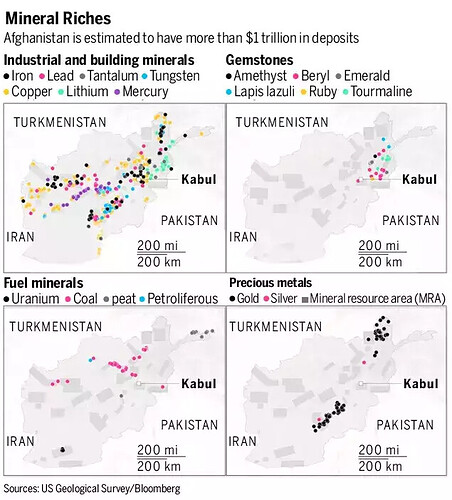 ... A modern economy driven by advancements in high-tech chips and large-capacity batteries that are made with a range of minerals, including rare earths. And Afghanistan is sitting on deposits estimated to be worth $1 trillion or more, including what may be the world's largest lithium reserves — if anyone can get them out of the ground.

"With the U.S. withdrawal, Beijing can offer what Kabul needs most: political impartiality and economic investment," Zhou Bo, who was a senior colonel in the People's Liberation Army from 2003 to 2020, wrote in an op-ed in the New York Times over the weekend. "Afghanistan in turn has what China most prizes: opportunities in infrastructure and industry building — areas in which China's capabilities are arguably unmatched — and access to $1 trillion in untapped mineral deposits."

More at link.
Maybe "China Joe" Biden is controlled by a Trojan dragon.