People aren't taking this medical-political tyranny in other parts of the UK...
Robin Swann facing legal action over bid to give Covid-19 vaccine to Northern Ireland children
Northern Ireland's Health Minister is facing a High Court battle over plans to vaccinate children between the ages of 12 and 15.

A pre-action letter has been sent to the Department of Health asking Robin Swann to reconsider his decision to extend Northern Ireland's Covid vaccination programme to the age cohort.

The legal action raises concerns about the decision coming after the Joint Committee on Vaccination and Immunisation (JCVI) refused to approve the universal vaccination of healthy children.
More marches in London – Thousands of anti-vaccine protesters descended on London today calling on the government to scrap its plans to give the Covid jab to children: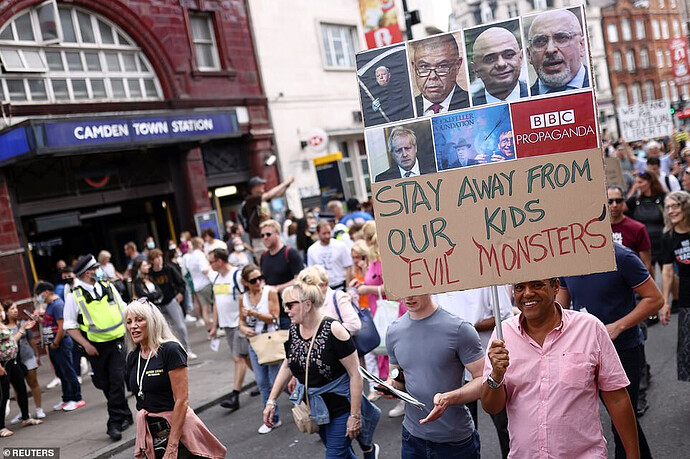 Yeah, evil monsters lurk on The Rock as well.