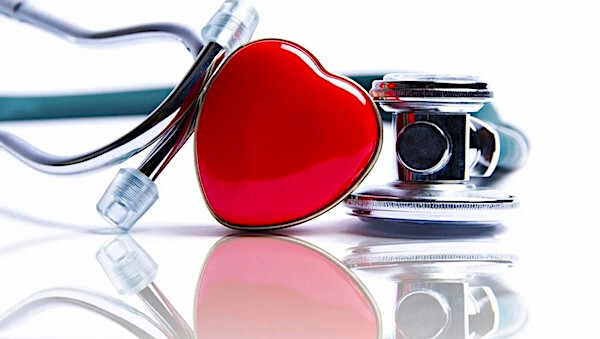 Health experts were maligned, censored for reporting risk
Establishment media "fact checkers," relying on the CDC, typically have slapped a "misinformation" label on reports that the COVID-19 vaccines are associated with a significantly high rate of myocarditis, potentially causing blood clots, heart attack or stroke.
But the CDC's analysis of its own Vaccine Safety Datalink surveillance data shows the incidence of myocarditis after vaccination is three to five times higher for young men than what the agency was reporting at this time last year, reports The Federalist.
In August last year, for example the CDC reported 42.6 cases of myocarditis or pericarditis per million males ages 12-15 males after vaccination. Now, the CDC says the rate is actually 150.5 per million, which aligns with health experts the media maligned as purveyors of misinformation.
Data from a study conducted by medical scientist Tracy Hoeg and others in 2021 aligns with the latest CDC numbers, The Federalist points out.
TRENDING: A discount to use credit? Don't fall for it!
For 25 years, WND has boldly brought you the news that really matters. If you appreciate our Christian journalists and their uniquely truthful reporting and analysis, please help us by becoming a WND Insider!
Hoeg's team reported a rate of 94 cases of "cardiac adverse events" per million for 16-17-year-old males and 162 per million for 12-15-year-old males.
Critics charged the "deeply flawed" study was "antivaccine." And PolitiFact said Facebook was flagging such studies in its effort "to combat false news and misinformation on its News Feed."
The censorship harmed the ability of parents to make informed decisions for their children, Hoeg pointed out on Twitter.
Has the CDC been lying about post-vax myocarditis?
"If we hadn't been vilified [sic] as 'anti-vaxxers' spreading 'mis' & 'disinformation,' how would the conversation around minimizing the chance of this adverse event have changed & how many cases of myo/pericarditis in young males would have been prevented over the last year?"
Newly acquired emails show the CDC fed Facebook false information regarding the effectiveness of the COVID-19 vaccines for children. In one email, a Facebook official said the CDC had helped the company to "debunk claims about COVID vaccines and children."
Last November, a CDC official reviewed seven claims, and Facebook currently lists all of them as false. Among them are claims that some medical scientists believe are supported by evidence, such as that the vaccines alter the immune system.
Government data around the world, in fact, indicates that people who have been vaccinated are more susceptible to COVID-19 infection than those who haven't received the shots. Also ruled false by the CDC is the claim that COVID-19 vaccines alter people's blood. However, blood clots are a known side effect, and a study found many vaccinated patients have abnormal blood.
Pathologists and embalmers are reporting they have seen the emergence of bizarre "fibrous" clots in a substantial portion of their cases since the rollout of the COVID-19 vaccines.
Continued at the link.