Austria to enshrine the right to pay with cash into constitution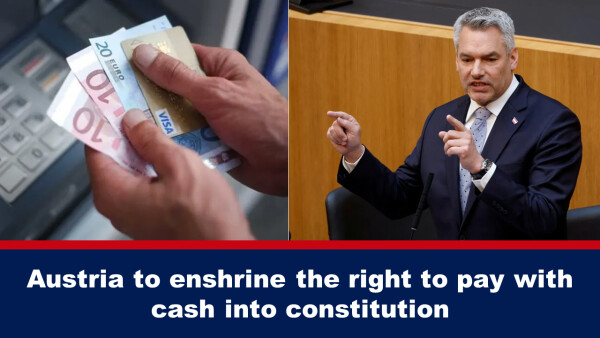 Nehammer proposed the amendment after the Austrian Freedom Party, which is currently surging in the polls, accused the current government of conspiring to ban cash to track its citizens. Nehammer is the leader of Austria's conservative People's Party, which rules in a coalition with the left-wing Green Party.
"In Austria alone, 47 billion euros are withdrawn from ATMs every year and on average every Austrian carries 102 euros in cash," Nehammer wrote in a tweet (original in German). "That is why I… am committed to ensuring that cash is constitutionally protected as a means of payment."
The plan would guarantee cash as a payment option and instruct the Austrian Central Bank to secure a basic supply of paper currency.
Continued at link.