It's no longer a conspiracy theory – it's a contractual fact
Conservative Member of Parliament (MP) Dr. Leslyn Lewis, a staunch critic of the Canadian government's digital identity (ID) plans, has finally got the Canadian government to admit that $105.3 million of taxpayer has been spent on a pilot digital ID programme designed by the World Economic Forum.
The digital ID pilot is called the "Known Traveller Digital Identity" (KTDI) programme and lists the World Economic Forum (an international organization that aims to "shape global, regional and industry agendas"), the Government of Canada, and others as partners. Lewis was given the information by Transport Canada in its response to an Inquiry of Ministry – an official request for information that MPs can present in Canada's House of Commons.
The Inquiry of Ministry reveals that Transport Canada has already spent $649,501 on the KTDI programme which includes $428,671 on salaries and $220,830 on non-salaries.
The Inquiry of Ministry also provided a breakdown of this non-salaries figure which includes travel costs of $38,650, informatics costs of $177,351, and software licenses of $7,902. However, the sum of these figures was $223,903 – $3,073 more than the total non-salaries figure listed in the Inquiry of Ministry.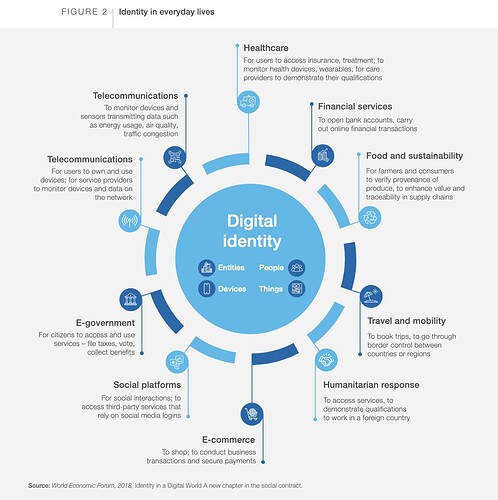 World Economic Forum pushes digital ID system that will determine access to services