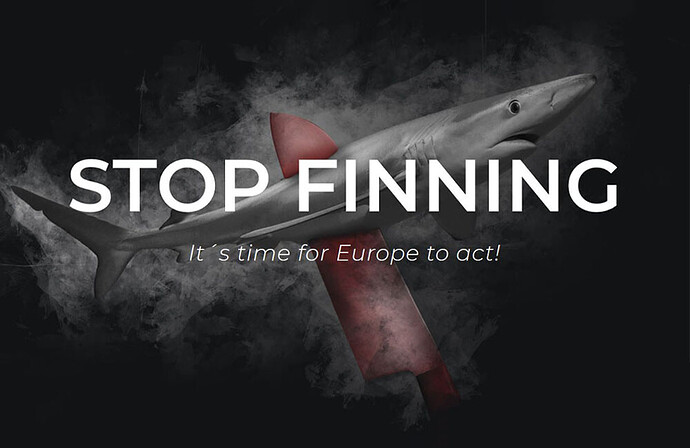 The campaign to end the shark fin trade across the European Union (EU) has successfully reached - and greatly exceeded - the required 1,000,000 statements of support from EU citizens and the minimum supporting thresholds from at least seven member states.

As of 26 January 2022, the number of statements of support for the **EU Citizens' Initiative (ECI)**raised by the campaign group Stop Finning EU, calling for an end to the trade in shark fins has surpassed 1,108,532.

Twelve EU countries have also reached their minimum thresholds required for the EU administration to take action, including Austria, Belgium, Croatia, France, Germany, Hungary, Ireland, Italy, Malta, Netherlands, Portugal and Spain.

The UK's departure from the European Union meant that UK citizens were unable to participate in the ECI. However, the import and export of shark fins was banned by the UK government in May 2021, following the successful 'Finspire Change' campaign led by shark conservation charties...
If you haven't watched Seaspiracy, you need to – Netflix's 'Seaspiracy' Is Going To Change Your Thoughts On Seafood Forever. It covers the illegal shark-fin trade. So sad.