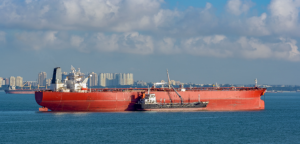 During the first 11 months of the year, there were 5,331 calls for marine fuel at the Mediterranean bunker hub – 82 more than the 5,249 recorded during throughout the whole of 2020.

Despite the year-on-year increase, however, monthly calls for marine fuel at the Port of Gibraltar have continued to fall since August. The 427 bunker calls in November was the second-lowest monthly total since the 355 calls registered in February.

Total gross tonnage during the period fell from 256,577,956 in 2020 to 249,596,764 in 2021. Likewise, commercial ship-to-ship operations year fell from 37 in 2020 to 12 in 2021.

See link.