Moderna Millions: How the UK Prime Minister Rishi Sunak's Company Profited from the COVID Vaccine through Corruption & Fraud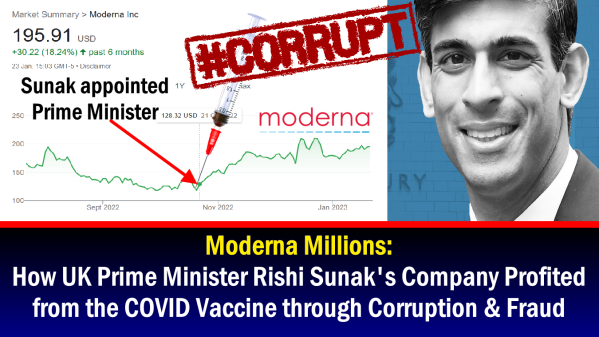 The company quickly made a "wise" investment, putting millions of dollars into a small biotech firm called Modern.
At the time, Moderna only had a handful of employees, but Theleme apparently saw the potential for growth.
Years passed, and the UK government suddenly found itself in need of a reliable Covid-19 vaccine whilst Sunak was Chancelor of the Exchequer.
When Moderna claimed that its vaccine candidate was 94.5% effective, the government immediately struck a deal to purchase 5 million doses.
As time passed, Theleme's investment in Moderna continued to pay off.
Continued at link.