The United Kingdom and the United States must work to address how the UK's economic ties with China could diminish the strength of the relationship.

In the last two years, the UK has banned Huawei from its 5G networks, supported Hong Kong's promised freedoms, and approved sanctions on CCP officials responsible for crushing human rights in Xinjiang. Brexit is a wind at the country's back for continuing a trajectory of vigilance. Johnson's government is free to pursue its "Global Britain" agenda.

Johnson has tried to balance national security without angering the country that has just become the UK's number one source of imports, and the result has been real incoherence. While the Royal Navy has dispatched a carrier group to the Indo-Pacific, for example, the government did little to condemn Chinese cyber intrusions against members of the UK parliament this past spring.

UK political and business elites still predominantly see China as a source of trade, investment, and university fees.
A Global Britain is not a Sovereign Britain; and neither is a Global Gibraltar – " A Global Gibraltar – That's The Plan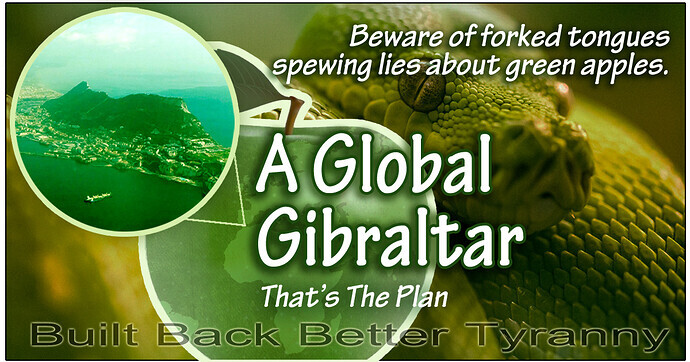 Beware the Chinese Trojan Dragon – Gibraltar's Interest in China's Belt and Road Initiative Might NOT BE in the Best Interest