New Study Shows English EXTERMINATION In U.K.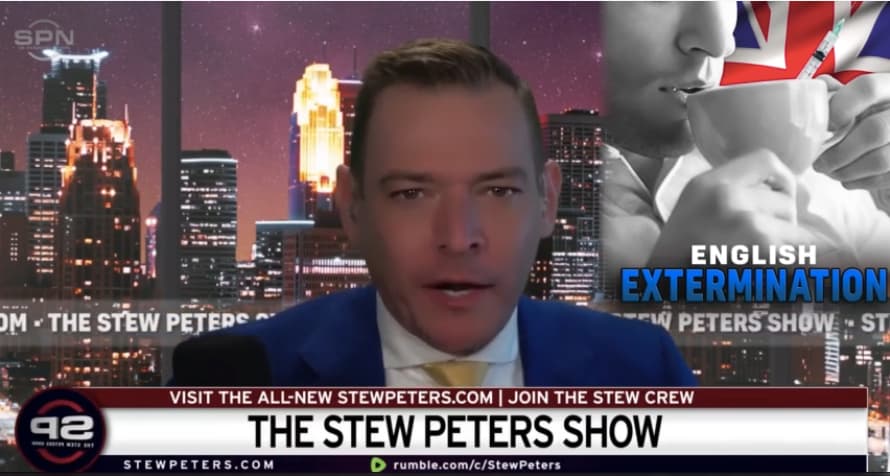 MUST-WATCH: Stew Peters interviews Dr. Judy Mikovits (25min):-
Stew: The UK is heavily vaxxed against Covid19, but that hasn't stopped the public from continuing to die of "Covid19". New data quietly released by the British government confirms that more than 90 percent of Covid deaths in the country are among those who received a covid shot. Dr. Judy Mikovits argues that every virus for the past decade has been created by the medical-industrial complex through their use of vaxs that they use to treat them.

Covid-19 and other viruses are deployed against humanity and are not natural!
Dr. Judy Mikovits is here to reveal that every virus since HIV has been created using gain of function technologies.

HIV was spread via the Hepatitis B vaccine.

Mikovits: Every virus since HIV has been a gain-of-function deployed infection by injection.

If Americans stop taking Big Pharma's vaccines we can avoid future biological weapon deployments.

United Kingdom official Matt Hancock's leaked text messages read, "When do we deploy the new variant?"

The mainstream media worked with politicians to stoke fear to get people to comply.
The people who are responsible for poisoning the world with vaccine bioweapons must be brought to justice at Nuremberg 2.0.
These figures show an absurdly alarming rate of immune system destruction. Official UK Gov. data suggests most COVID Vaccinated Brits developed Acquired Immunodeficiency Syndrome in 2022 – The Expose