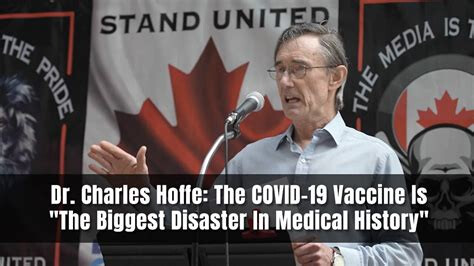 BC doc says he's found blood clots in 62% of post-jab patients

Dr. Charles Hoffe is a family doctor. He lives and works in Lytton, in Canada. He is a graduate of the University of Witwatersrand in Johannesburg, South Africa, and moved to Canada. He has worked as a rural family physician and emergency room physician for 31 years.

"Never before in medical history has any medical treatment killed and maimed so many people", says Dr. Charles Hoffe, who claims that 62% of his vaccinated patients have developed blood clots.