Where is the gold fringe on the American flag?
Was it "handed" over to the Chinese.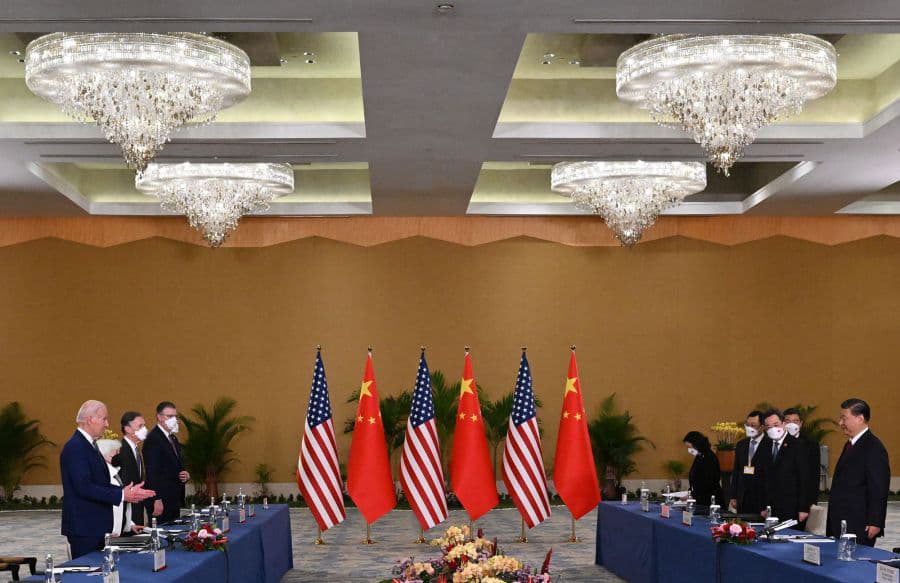 US President Joe Biden and Chinese leader Xi Jinping have sat down at their tables, flanked by officials on each side.
Biden and Xi both did not wear masks, while the other officials in the room all wear masks.
"I'm committed to keep lines of communication open between you and me personally, but our governments across the board, because our two countries have so much that we have the opportunity to deal with," said Biden in opening remarks.
"As the leaders of our two nations where share responsibility in my view to show that China and the US can manage our differences, prevent competition from becoming anything even near conflict and find ways to work together on urgent, global issues that require our mutual cooperation."