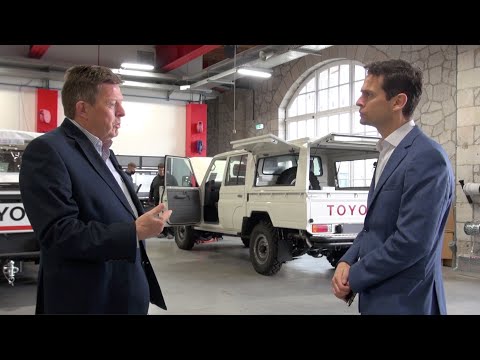 The Bassadone Automotive Group is working with United Nations, NGO's and Western Governments to get aid vehicles close to and into Ukraine.
The group says it is deeply saddened and concerned by the events there, where men, women and children are in distress, fleeing their homes, creating over one million refugees in less than a week.
The Bassadone Automotive Group consists of different automotive and mobility businesses in Europe. Bassadone Automotive Nordic operates in Finnish and Baltic markets, distributing several car brands. Many of their colleagues there, their families, customers and business partners have family relations in Ukraine, so the group says the terrible situation in Ukraine touches all of its team very deeply.
On Wednesday, 12 Toyota Landcruisers left Gibraltar for Poland. The vehicles will be used by the Red Cross in Ukraine for its humanitarian work with victims of the war.
Nine ambulances are also being prepared for the medical NGO Médecins Sans Frontières (/Doctors Without Borders). The group has also made a substantial donation to the Red Cross and the Disasters Emergency Committee, saying it hopes for a swift end to the conflict.
Our reporter Jonathan Scott spoke to the Bassadone group's Executive Chairman, Kevin Jones.