By now you have probably heard of the dystopian nightmare occuring in Austria (Austrian government in bizarre move against its own citizens), but in the lastest turn of events the Police Forces announce they will now participate in the 20 Nov Protest.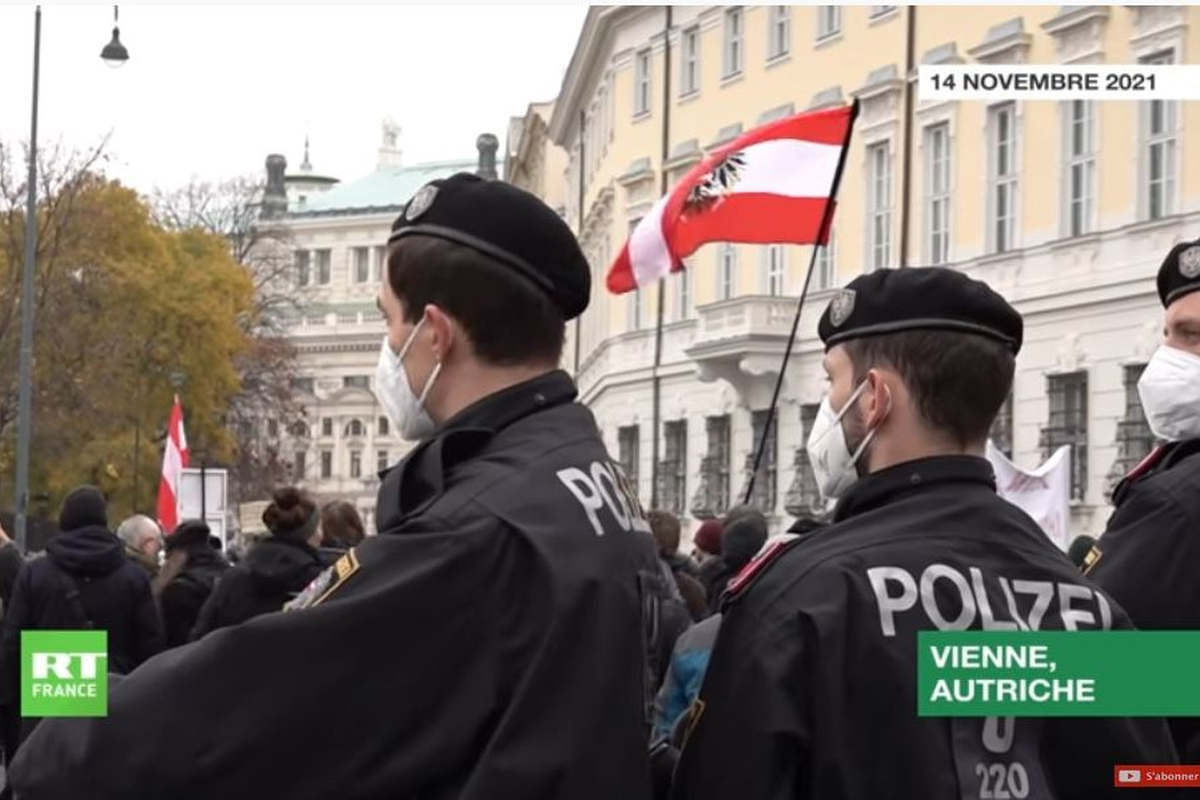 "The obligation of imposing the control as directed by the minister of the interior is rejected by the police union" – L'Autriche se soulève contre "la dictature sanitaire"

"The union of Armed Forces have annnouced that they will participate in the grand protest in Vienna next Saturday" - https://twitter.com/Yoann_IV/status/1460687657999155205

The police and the army refuse to make controls for the sanitary pass under the name of 'liberty and human dignity'. They will join a large protest against the mandatory lockdown of the non vaccinated on the 20th November in Vienna"

Source - Mike Yeadon Telegram
In case you don't know: Adolf Hitler was Austrian not German.
About the nightmare:
• Soros-Friendly Austria Goes Full Medical Apartheid Based on Lies
• Austria Enforces Lockdown Only for the Unvaccinated – Can Only Leave House for Food, Work, and to get Covid Jab
• Austrian Police Patrol Shops, Highways Hunting for the Unvaccinated
Previously on DG:
• 'Kurz must go': Austrians lash out at govt as thousands of anti-lockdown demonstrators march through Vienna (VIDEO)
• Austrian Doctor Blows Whistle on Jab Side Effects on The Young
• Austrian Journalist Files Charges against WHO and UN for Bioterrorism and Intent to Commit Mass Murder
• Austrian Court Rules PCR Unsuited For COVID, Lockdowns Unlawful