It is unreported how spectators in the crowd are also collapsing
Wellness Company Headed by Dr. Peter McCullough Requests to Release Damar Hamlin's Vaccine Status as Part of Any Investigation into this Tragedy
From The Wellness Company's Press Release:

"I watched the play live both as a fan and a cardiologist and I saw blunt neck and chest trauma, a brief recovery after the tackle and then a classic cardiac arrest. I have communicated to one of the most experienced trainers in the world and we agree that it was a cardiac arrest in the setting of a big surge of adrenalin. If Damar Hamlin indeed took one of the COVID-19 vaccines, then subclinical vaccine-induced myocarditis must be considered in the differential diagnosis." – Dr. Peter McCullough, Chief Scientific Officer for The Wellness Company

Last night, Buffalo Bills safety Damar Hamlin suffered a cardiac arrest, during his game in Cincinnati. Hamlin required CPR to restore his heart beat and was rushed to UC Medical Center in Cincinnati where he is listed in critical condition. As a result of this shocking injury, the remainder of the Bills-Bengals game was suspended.

This morning, much of the sports and medical world is wondering what exactly happened on the field to Damar Hamlin.
the US government has set up outposts near the UC Medical Center "due to issues that may arise following Hamlin's potential passing."
Damar Hamlin: Feds Set Up Outposts Near UC Medical Center 'Due To Issues That May Arise'
On Monday night Buffalo Bills player Damar Hamlin collapsed suddenly and unexpectedly on the field after a routine tackle. Due to the way Hamlin collapsed, which appears uncannily similar to the way many other vaccinated people have collapsed in the last year, some observers began to suspect his condition could have something to do with recently being vaccinated.
It sounds like the authorities are working overtime to get the narrative in order.
Seems to me he is already dead, or it is some kind of psyop to discredit truthers.
They have all been coached (no pun intended) to keep the lie alive (whilst Damar is dead)?
Exclusive: Shane Warne's Death Precipitated by Covid mRNA Vaccine Say Leading Doctors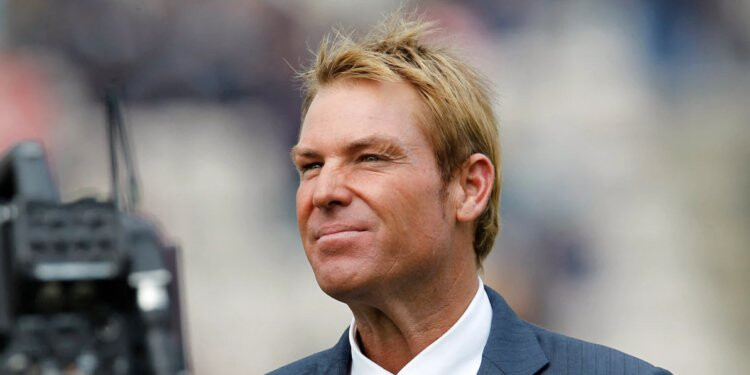 Cardiologists Dr. Aseem Malhotra and Dr. Chris Neil, who is President of the Australian Medical Professionals Society, have concluded that the Covid vaccine can cause a rapid acceleration of coronary disease especially in those that may already have undetected mild disease. Dr. Malhotra has further concerns that the Covid mRNA vaccines may be masking angina by damaging heart nerves, resulting in patients not experiencing the chest pain that typically precedes a diagnosis of severe blockages in the heart arteries, leading to detection not occurring until it's too late, with the first symptoms often presenting as a cardiac arrest.
Shane Warne was found unresponsive in his hotel room in Thailand in March last year.